"I think I can have a greater influence outside of the senate than what I can in."
Sen. Tom Coburn speaking at an Oklahoma City town hall just a few months before his tenure in the U.S. Senate comes to an end. Coburn's retirement announcement in early 2014 caused an election domino effect that sparked interesting contests from his seat all the way down to local state house races.
"Whenever I would go to fill out any form, I felt so dumb to have to check single even though we have been together for more than 10 years and we had a [wedding] ceremony a few years ago."
Jennifer Allen-Barron's marriage to her wife, Bonnie, became official in October as Oklahoma joined the majority of states where same-sex marriage is legal. A decade after Oklahoma voters approved a constitutional ban on gay marriage, a legal challenge received a favorable verdict from a district judge and later from the U.S. Court of Appeals.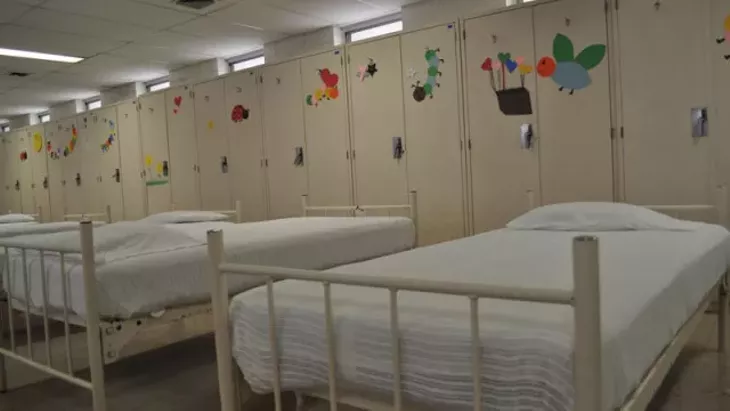 Provided
Fort Still Dormitory for undocumented minors.
"It's unlikely that most of these kids will qualify for humanitarian relief."
White House spokesperson Josh Earnest spoke about the wave of undocumented children entering the U.S. in 2014. Thousands were housed at Fort Sill in Oklahoma while the government sought placement with relatives in America or deportation back to their home country.
"This validates the people who have come before us, and the people who will come after us."
Mayor Mick Cornett addressed supporters once his reelection became official, making him the city's longest tenured mayor.
[vimeo 99179185 w=500 h=281]
OKG Short - Stage Center's Final Act from Ben Felder on Vimeo.
"I liked Oklahoma a lot, but this is a disaster."
William Menking, editor-in-chief of
The Architect's Newspaper
, didn't mince words when speaking about the city's demolition of the Stage Center theater in downtown.
"I ask that you change the way you think about public schools in Oklahoma City. Just like you changed the way you thought about the city a few year ago."
Robert Neu has not been shy to announce bold ideas and goals in his first few months as the new superintendent of Oklahoma City Public Schools.
"I love it. I just wish I was allowed to do what they are doing."
Jaffar Najam, president of Thunder Cab in Oklahoma City, said rideshare services like Uber and Lyft have an unfair advantage over traditional cabs. The city council passed new rules regulating the companies, but many cab companies say they are still at a disadvantage.
"I really believe that in this 125 years since the Land Run, we've been dealing with challenges with opportunities. We still have many challenges … and many opportunities."
Bob Blackburn, executive director of the Oklahoma Historical Society, addressed citizens at city hall during Oklahoma City's 125th birthday celebration in 2014.
"The whole vacant and abandoned building ordinance got lost in some kind of argument [at the state Capitol] about property rights. I don't really know what happened."
Ward 4 Councilman Pete White was frustrated with the state Legislature's vote to ban cities from creating their own property registries to fight abandoned buildings and blight.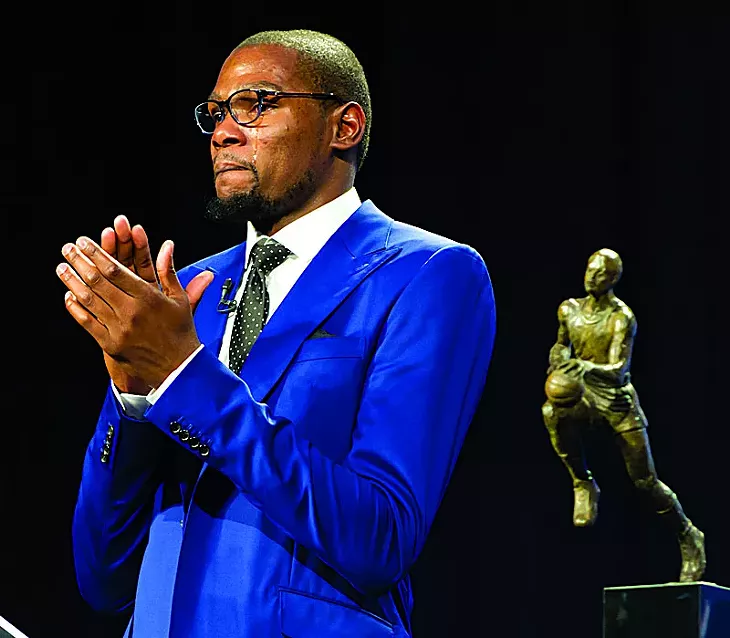 "It felt like it was a box. There was no getting out."
Kevin Durant fought tears to review his upbringing at a presentation of last season's NBA Most Valuable Player award.
"We want to be able to know what the facts are, what the science is, and bring the experts together."
Gov. Mary Fallin created a group of scientists and drilling experts to review the cause of Oklahoma's recent uptick in earthquakes that many scientists blamed on hydraulic fracking.