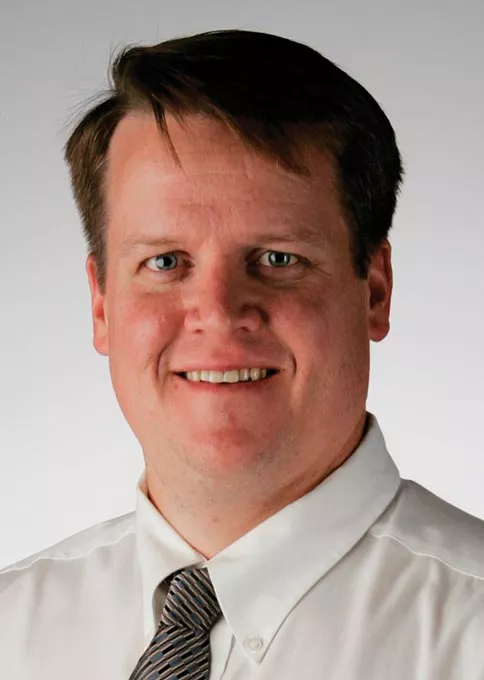 Doug Hoke
Vintage Vision columnist, Mark Fried, Wednesday, Sept. 24, 2008. BY DOUG HOKE, THE OKLAHOMAN.
Seven years ago, when Oklahoma City-County Health Department (OCCHD) leaders announced the launch of its Wellness Now community health initiative, statistics pointed in a troubling direction: Because of the increasing obesity rates, unhealthy eating habits and physical inactivity, future generations would be less healthy and could live shorter lives than their parents.
"If we do what we've always done, we are going to get what we've always got," Mayor Mick Cornett told the audience as he explained that OCCHD's Wellness Now Coalition would be engaging the community — from businesses to faith groups, schools and nonprofits — to challenge entrenched behaviors and attitudes about health and take on the structural and economic obstacles to wellness.
Since 2010, the coalition and its 350 community partners have worked toward health improvement goals in areas of policy, programs and activities. Just three years ago, the coalition released its 2014 Wellness Score report, an assessment of multiple health outcomes broken down by Oklahoma County ZIP code. Earlier this month, a preliminary 2017 Wellness Score report outlined improvements in a dozen health outcomes.
Leaders believe the initial work of the coalition — newly established health intervention programs and a spurred community conversation around health and wellness — led to the improvements.
"It's not just one organization," OCCHD epidemiology department administrator Megan Holderness told Oklahoma Gazette. "It's our strong partnerships throughout the entire city and county. It's identifying where we need to target certain interventions and then developing those interventions. … It's targeting each community where they are, where they want to go and bringing them resources to help and improve health and wellness overall."
Work remains to reduce troubling health outcomes and ensure strong health and wellness throughout the county, and not just in the wealthiest communities, Holderness said.
Programs and advocacy
There are many reasons behind Oklahoma's staggeringly poor statistics in areas of heart and cardiovascular diseases. With few symptoms for high blood pressure or high cholesterol, many Oklahomans are simply unaware of the risks. Even those who know the risks can be reluctant to make changes in their diet and lifestyle, said Debbie Hite-Stewart, senior executive director of the American Heart Association (AHA)-Oklahoma City, which is a member of the Wellness Now Coalition.
"It is a silent problem until it kills you," said Hite-Stewart, who said high blood pressure can lead to heart attack, stroke and kidney failure.
In recent years, the local AHA board has invested in several programs including Check. Change. Control., a self-monitoring hypertension management program in which patients track their blood pressure over four months to see the difference in weeks where they exercised regularly, reduced sodium intake or ate diets rich in whole grains, fruits and vegetables, Hite-Stewart said.
"It is a very simple thing to do," she said. "Once people are aware and recognize how they feel, they want to make the change. We've seen tremendous results from this program."
Programming like Check. Change. Control. contributed to a 5.1 percent decrease in cardiovascular disease mortality and a 3.5 percent drop in heart disease mortality since 2014, Hite-Stewart said.
Since 2014, the health department recorded a 7.2 percent drop in cancer deaths, along with a 9.7 percent decline in prostate cancer mortality, according to the 2017 Wellness Score.
A combination of prevention, early detection, treatment and new medical advancements have lowered cancer deaths, said Tracy Guara, American Cancer Society (ACS) communications manager.
Cancer Action Network, an ACS sister agency, advocated banning tanning bed use for minors.
More than a quarter of a million cases of skin cancer are attributed to tanning bed use, which can be especially damaging to youths.
Earlier this month, Gov. Mary Fallin signed Senate Bill 765, making it illegal for anyone under age 18 to use indoor tanning beds.
[image-3]
Uncontrollable climb
At the Oklahoma Chapter of the Alzheimer's Association, families and their loved ones diagnosed with dementia and Alzheimer's disease met one-on-one with care consultants to develop personalized strategies to address the deepening challenges to come.
"It takes a heartbreaking toll on those who are in the caregiver role," said Mark Fried, the Oklahoma chapter's CEO. "The average lifespan of the disease — once the symptoms present themselves — is about 8 to 10 years."
Since 2014, Alzheimer deaths have increased by 24.8 percent, according to the 2017 Wellness Score.
With a growing and aging population, cases of Alzheimer's or dementia are climbing across the United States, Fried said. The 2017 Alzheimer's Disease Facts and Figures report, released in March, shows more than 63,000 Oklahomans have Alzheimer's or dementia. The number is expected to increase to 76,000 by 2025.
"Alzheimer's is a terminal illness, and once the disease process begins, there is no way to modify or treat the disease," Fried said. "We want people to understand that they don't have to face this burden alone."
Health and wellness
After coming across syringes in her Metro Park neighborhood's park and spotting people loitering in the park after dusk, a concerned mother reached out to Rep. Forrest Bennett, D-Oklahoma City. The family no longer walked to their park for playtime on the playground.
"You have to trace back to the source of the issue," Bennett said. "I am involved on issues of mental health and substance abuse because it is big in my district. … This comes from not having a safety net for those people. You have to ask, Why does someone end up using drugs in a park at the end of the night? Those are the issues we are not addressing."
As Bennett said, the state's cuts to mental health and substance abuse services not only affect the health and wellness of the individual in the park who might lack access to needed help, but when the individual's basic needs cannot be met, the community is further impacted as a negative health and wellness "ripple effect" washes over everyone, even park visitors or those who used to visit the park but won't anymore because they don't want to interact with the conspicuous dysfunction.
As the representative of House District 92, Bennett serves residents in the 73129 and 73149 ZIP codes, two of the five ZIP codes with the lowest health outcomes served by OCCHD, according to the 2017 Wellness Score.
In addition to experiencing poor health outcomes, many residents live in extreme poverty. There is a high minority population.
Given the current political climate, Bennett said, minorities might be apprehensive to seek government help, even for health programs.
"The big barriers to health is economic mobility," Bennett said. "If we, at the state level, can remove barriers to allow the poor to climb the ladder, we can invite an environment that is healthier for them."
Moving forward, Wellness Now Coalition is dedicated to finding ways to address mental health and the opioid epidemic as well as targeting populations experiencing low health outcomes.
"In the years to come, we are going to continue to see growth," Holderness said. "We have to continue to build partnerships in nontraditional public health manners and look at different spots of the community that weren't traditionally linked to public health."
Print headline: Health focused, With the recent release of the 2017 Wellness Score report, leaders reflect on changes, challenges and what's ahead.