Today, almost a quarter of the Oklahoma City metro reads Oklahoma Gazette for fiercely local news and entertainment. But when it was first founded in 1979, it was a small monthly neighborhood publication only really covering historic preservation and neighborhood issues.
In 1982, Randy Splaingard became the publication's first full-time journalist after working nearly a decade at The Oklahoman. He helped set the wheels in motion that would take Gazette from a circulation of 2,000 to roughly 55,000 at one point.
"Oklahoma City was a very different place then," Splaingard said. "Oklahoma City was a big city that acted like a small town. It had a very conservative, right-wing newspaper that I didn't think reflected the community as well as it could have or should have. … I started thinking that perhaps there was an opportunity for something different in Oklahoma City in terms of journalism, something that reflected the life of younger people in the city."
The alternative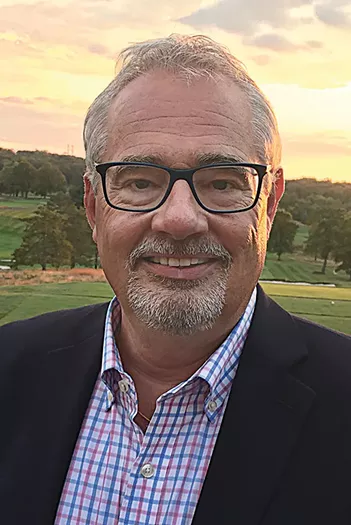 Photo provided
Randy Splaingard helped turn Oklahoma Gazette into an alternative weekly during its early years.
Splaingard learned about alternative weekly newspapers and nearly began one of his own. But in 1981, he encountered
Oklahoma Gazette
for the first time and contacted its founder Bill Bleakley to learn more about it.
"Long story short … I started at the Oklahoma Gazette April 1, 1982," he said. "I bought into the publication, and I became general manager. The idea was to take this paper that was a monthly arts and entertainment rag that hardly anyone knew about — it really didn't have a whole lot of circulation — and turn it into an alternative newsweekly."
However, in 1982, Penn Square Bank failed, causing a domino effect that devastated the city's economy and led to a depression.
"My first year was rough. We were trying to build something in a city that wasn't doing well economically, but in a way, the fact that the economy was bad worked to our favor," he said, "because The Oklahoman at the time was the only game in town. It was the only newspaper that served Oklahoma City. … This newspaper was very powerful, and it wielded its power. It was a very expensive newspaper to advertise in because basically, it was a monopoly."
People who could no longer afford to advertise in The Oklahoman due to the bad economy began advertising with Gazette, which offered lower ad rates. The birth of the term "yuppie" (young urban professionals with well-paying jobs) also helped sell the publication to advertisers.
"All of a sudden, the whole country was interested in marketing to yuppies," Splaingard said. "They had money to spend, and it became a very important segment of the community. … Now, instead of having to take a paragraph to explain who the Oklahoma Gazette was serving, I was able to say, 'The Gazette was the yuppie paper.' Everybody knew exactly what I was talking about, and advertising took off."
With an increase in advertising came a higher page count, which led to the additions of a news section and an editorial page.
"When The Oklahoman was the only opinion in town, some people felt like their views weren't reflected," Splaingard said. "When we started an editorial page, we started talking about civil rights issues and we started talking about issues of integrity in government."
Splaingard said commentary made some people feel like their opinions were finally being reflected in their community. More and more people would pick up the paper at local restaurants and coffee shops, which led to more interest from advertisers and businesses. But it also began drawing people who were interested in working for the publication.
Good talent
"We attracted such good talent. People wanted to work at
Gazette
because it was a fun place, because it was a young place, because it was open-minded; it's just a great place to work," Splaingard said. "It was very gratifying to work at the
Gazette
and to see the response that you got from the community."
In 1986, Splaingard hired a young Rod Lott to deliver papers throughout northwest Oklahoma City. At that time, when Gazette was bound and put together manually, Lott also typeset and worked the binding machine.
After graduating from journalism school, Lott freelanced while doing other jobs but eventually returned from 2006 to 2013 as Gazette's managing editor.
"Going there full-time meant a lot to me because I had seen it since, not quite its infancy because it had been a neighborhood paper, but when it really started to take hold and spread in the '80s," he said. "I picked it up almost every week."
Lott credits the publication's success to its clear purpose, keeping people informed, and its willingness to tackle issues other news outlets might not be keen on.
"It's never been afraid of that, so they will take stories that no one else will," he said. "We're not publishing press releases, and we were letting people know things that they can go do rather than things they could have done. … Plus, a lot of people stick around. So those who read it in the '80s are still loyal, still picking it up because they know what it means to be the alternative to the mainstream."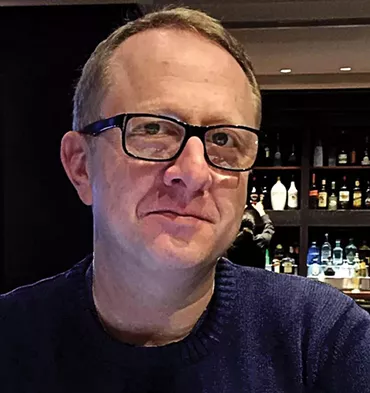 Photo provided
Phil Bacharach said Gazette employee's dedication to the community helped make the publication successful.
Phil Bacharach had two stints at Oklahoma Gazette from roughly 1993 to 1999 and again from 2011 to 2013. He served as reporter, associate editor and editor-in-chief during his time with the publication.
"One of the things I so enjoyed at the Gazette was you were able to play to your strengths and play to your interests, and I had a keen interest in politics, so I primarily covered state government and education," he said. "And, of course, when the Murrah Bombing happened, I covered that pretty extensively."
Bacharach said covering the bombing was one of the most memorable things from his time at Gazette. His coverage led to bomber Timothy McVeigh writing a series of letters to Bacharach.
"It was obviously the biggest story I ever would cover in my lifetime and just something I never thought, working at an alt-weekly, would be the case," Bacharach said. "It was a really memorable and transformational experience for me."
After the bombing, Bacharach remembers the news section of the publication developing more. But ultimately, he said the quality of Gazette's people have led to its success.
"You don't go to the Gazette to make it rich. I mean, you go there to make a difference and to have a voice. It's a little bit more of a calling, if you will. … You're drawn to a place where you feel a commitment, where you feel like you can really affect change, and I think that alone has really helped the Gazette thrive over the years."
Splaingard, Lott and Bacharach each have memories of a fun but hardworking environment in which employees had a real dedication to the community.
"I really had a great time. It was a small staff, but it was a very tight-knit staff. I loved the people I worked with, and it was a great deal of fun," Bacharach said. "The Gazette certainly brought an important voice to Oklahoma City. It did bring a lot of different perspectives and voices. … What it is now is not what it was in the '90s in terms of how cutting-edge it did get. I think now it's more of an alt-weekly than we really wanted it to be back then, but the paper is a reflection of your community. And Oklahoma City is not the same place it was in 1980s or '90s."