Read more of Oklahoma Gazette's special 420 coverage at okgazette.com.
This is a golden age for those who love to do nothing.
Any Joe or Jane can sit on the couch, turn on the television, light up and take in some of the world's finest visuals produced by the most creative minds. In the not-too-distant past, people used to get dressed, leave their homes and pay a whole quarter to take in a fancy talking picture show.
The modern couch-potato luxury is so taken for granted, some spend most of a movie's runtime looking down at their phones, ignoring the fact that freaking Anthony Hopkins is magically being projected into their living space.
So here's a tip on this 420 holiday: Put down the phone, pick up that new piece you just bought at your favorite (non-K2-selling) head shop and focus.
Here's a list of a few fun films. With all due respect to Cheech and Kumar, this roundup doesn't feature no-brainer stoner flicks. It includes chill-time staples and low-key movies. And for the love of hash, don't forget snacks.
RealProduct / Provided
Big Man Japan
Dai-Nipponjin (Big Man Japan)
PG-13, 2007
Directed by Hitoshi Matsumoto; starring Matsumoto, Riki Takeuchi, Ua (Kaori Hasegawa)
Imagine The Wrestler meets Best in Show meets Power Rangers. What? Exactly. My introduction to Big Man Japan came at a college Halloween party. I marveled as a totally stoned stranger showed me one hilarious 3-D monster fight scene after another. Watching the whole thing later at home, I realized the full beauty of this wacky, Japanese-language mockumentary about an otherwise average man who grows to the size of Godzilla to fight behemoths that always seem to be on the attack.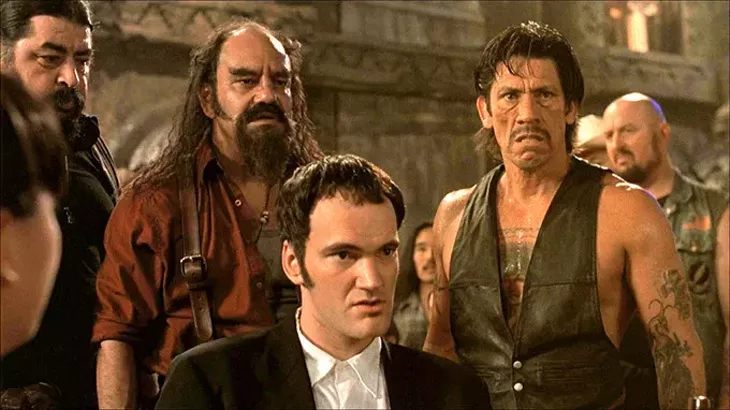 Miramax Films / Provided
From Dusk till Dawn
From Dusk Till Dawn
R, 1996
Directed by Robert Rodriguez; starring George Clooney, Quentin Tarantino, Harvey Keitel
Amazingly, the only Quentin Tarantino film to make this list is a movie he did not direct. He wrote the mind-melting screenplay and plays disturbed killer Richard Gecko, one of his most memorable acting roles. That being said, From Dusk is probably most known for its abrupt change in plot, tone and pace in its last act. As usual for dark comedies, Clooney does an excellent job leading the way into that off-the-rails place.
Touchstone Pictures / Provided
The Life Aquatic with Steve Zissou
The Life Aquatic with Steve Zissou
R, 2004
Directed by Wes Anderson; starring Bill Murray, Owen Wilson, Cate Blanchett
Anderson flicks like The Grand Budapest Hotel and The Royal Tenenbaums are not only hilarious; they're incredible visual treats. The Life Aquatic is no exception. Murray is a no-brainer addition to any chill movie lineup. Watch the actor at his best as a prominent oceanographer who vows revenge on a shark that gobbled up one of his crew. (Though, admittedly, the real-life Most Interesting Man in the World always seems to be "at his best.") We don't know for sure that Murray is a smoker, but it's safe to say he's no prude.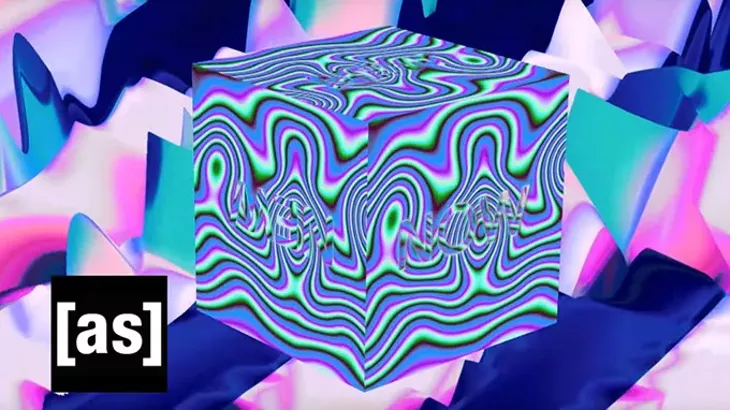 Adult Swim / Provided
Off the Air
Off the Air
TV-PG, 2011-present
Created by Dave Hughes
It's true. In the Internet age, our attention spans have suffered some damage. If investing more than 90 minutes in a movie doesn't sound like a good time, Off the Air is the answer. Created for Adult Swim, these 11-minute bursts of hypnotic color and music have won dedicated online and stoner followings. The magic of the series lies in the genius editing from Hughes, known for his work on Beavis and Butt-Head and Celebrity Deathmatch. The series creator weaves together the best viral videos with art school projects for a seamless, awe-inspiring product. View episodes for free on YouTube.
Pig Newton / Provided
Todd Barry: The Crowd Work Tour
Todd Barry: The Crowd Work Tour
Not rated, 2014
Directed by Lance Bangs
Comedian Todd Barry has always been funny, but his Crowd Work Tour is among some of the finest improvised stand-up in history. Barry arms himself with a quick wit and deliciously dry delivery as he talks about life with various audience members. This takes observational comedy a step further as guests are asked to confirm guesses made about their lives based only on their appearance or previous answers. We meet professional Tweeters, dog-collar makers, starving artists and bitter actors. Barry is civilly cruel. This isn't Lisa Lampanelli insult comedy; it's fun banter between friends.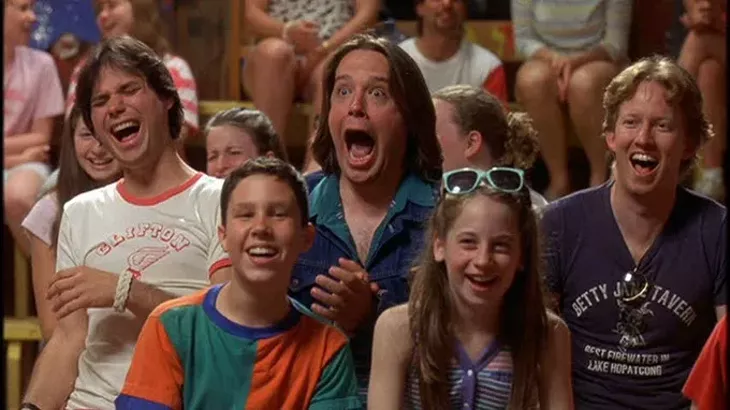 Eureka Pictures / Provided
Wet Hot American Summer
Wet Hot American Summer
R, 2001
Directed by David Wain; starring Janeane Garofalo, David Hyde Pierce, Amy Poehler
Bless you, Netflix. If any film deserved a second wind, it's this one. As the years have ticked away since its lukewarm release, many of its actors — Paul Rudd, Amy Poehler, Bradley Cooper, Elizabeth Banks and H. Jon Benjamin, to name a few — have become stars and the film is now considered a cult classic. Leave highbrow comedy expectations at the door. This movie is wonderfully ridiculous. Knowing how big the actors became makes the summer camp satire all the more enjoyable. Somehow, the Netflix eight-episode prequel series, Wet Hot American Summer: First Day of Camp, is even more absurd and, perhaps, even better than its predecessor.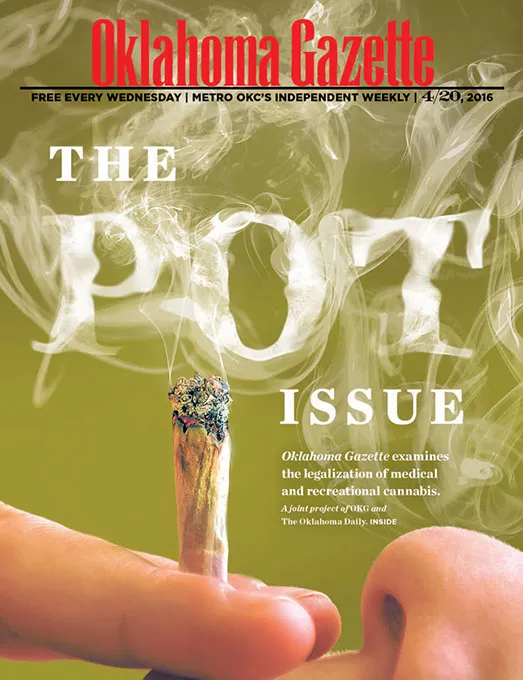 Print headline: Couch kushin', No one needs to leave home to live the high life. Here's what to watch when nothing is the best something you can do.