Author and attorney Stephana I. Colbert was having dinner with an old friend when the conversation turned to the civil rights movement and her friend's involvement with it. She hadn't previously known the extent of her friend's contributions to civil rights and realized that for an entire segment of the population, their efforts to work toward equality went largely unnoticed.
"In terms of African-American women, we are kind of invisible, in my mind, to the rest of the world," Colbert said. "We just do things; we don't do it with any kind of design to get accolades. We have things to do, we have obstacles and we just overcome them."
Wanting to acknowledge the role of African-American women in society as well as shatter a few stereotypes, Colbert started writing her book Ordinary Extraordinary African American Women: The Elders, which was recently released through Colbert's company, Jewell Jordan Publishing. She spoke with women from all over the country about their lives, the obstacles they've faced and the lessons they've learned.
Ten women from seven different states are included. Colbert knew some of them, some were referred to her and she heard about others and contacted them. Colbert traveled to interview each one in person.
"The ladies' stories were more expansive and broader than I ever could have imagined," Colbert said.
The women come from all walks of life and include Mary Lou Miles, the mother of Oklahoma district judge Vicki Miles-LaGrange. Other women featured include a teacher, a preacher's wife, a community activist and a woman who rose from poverty to an executive position at a government agency. A common thread is the importance of perseverance, along with the ability to believe in yourself and your ability to overcome obstacles.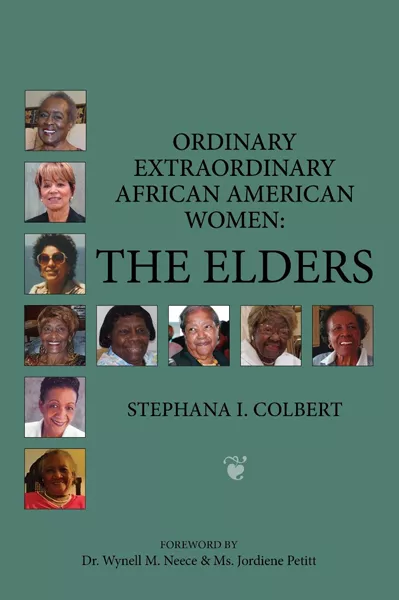 "As we progress through today's challenges, I think young people need to hear that," Colbert said. "I think young people need to understand that you're going to have challenges, that you're going to have obstacles, but those should not stop you."
Colbert also hopes to dispel some of the stereotypes about African-American women, particularly those prominent in the media or pop culture. These images often don't reflect the full experience of African-American women in the United States, she said, in addition to frequently being negative. Colbert wants people to see African-American women who struggle but still overcome and ultimately thrive.
"There are about 23 million black women in this country, and many of them go through life and they keep getting up," Colbert said. "They don't question it, they don't fight it, they don't fight the fact they have an obstacle; they just do, and I think we all need to see us in that way."
The women profiled in the book live lives similar to what many African-American women in the U.S. experience, Colbert said. She hopes reading their firsthand accounts of their lives will help people see the role African-American women play in American culture.
"They lead their lives, they take care of their families, they're the backbone of our communities; they lead us, they guide us, they comfort us, they struggle and they overcome, and they show us how to do that," Colbert said. "And I think those are the portrayals that are important for the community, the nation, the state."
Ordinary Extraordinary African American Women: The Elders is available for purchase on Amazon. Visit jewelljordanpublishing.com.
Print headline: Stunning stories, A local author speaks with 10 elderly African-American women about their lives and challenges.