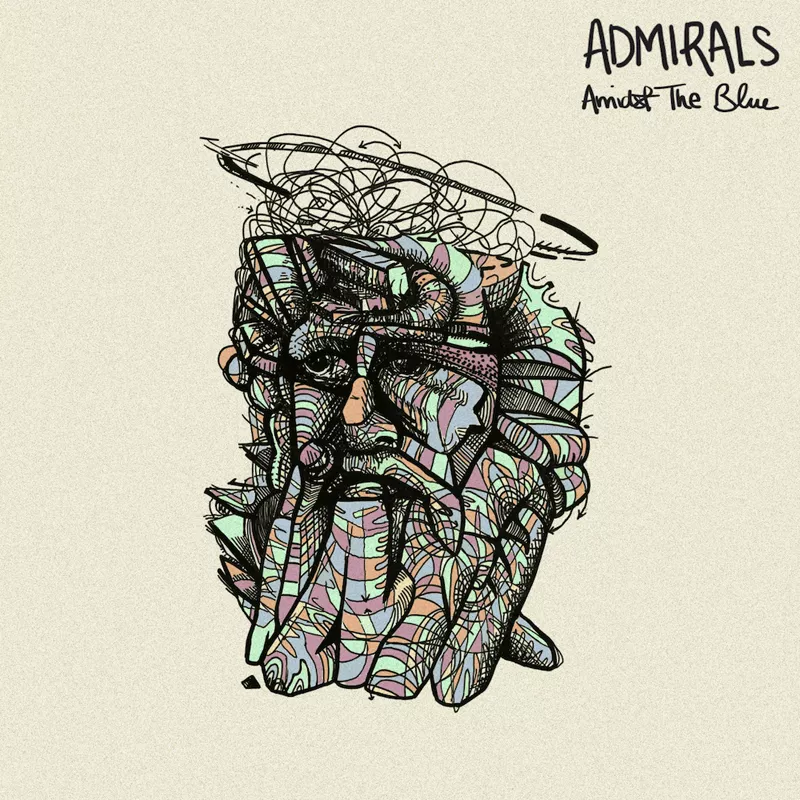 Sometimes it helps to not be very good.
Some of the best albums and artists were born out of happy accidents owed to varying degrees of early suckage — the perfect note or chord for a song found by missing the one you are aiming for, failed mimicry of an idol bearing something entirely new and great instead.
That's not a problem Tulsa indie act Admirals have ever had to wrestle with or, conversely, had the benefit of struggling through. The members have been polished and accomplished from the band's outset, and when they threw a dart at that big, arena-friendly Radiohead-meets-Coldplay sound, they landed it squarely in the target.
But for all its merits, the band's 2012 self-titled debut EP came too easily. Its six songs weren't necessarily bland but hedged nondescript, neglecting the edge alternative rock demands. There were bright spots, but for the most part, Admirals sounded too focused on sounding like your favorite band to find an identity of their very own.
That changes with Amidst the Blue, the band's new full-length effort. The four-piece finds itself by shedding away any preconceived notion of what the band is or should be, engaging every whim and executing each one precisely.
Chiefly, it feels like a band that has broadened its scope. The group flirts with the crossover alternative of Incubus ("She's Delicate") brooding new wave dance jams ("Brand New Disease") and pop-bent post-punk straight out of 2005 ("I Want You"), successful in each go.
But that eclecticism feels organic, bred inherently instead of externally stamped in. More so than ever, Admirals embrace and play well with their instincts. And as good as the end product is, you hope they continue to trust them moving forward.
Aforementioned opener "Brand New Disease" marks a quick jolt out of that polite, mom-approved territory, an electrified and excitedly jumpy song that brings the spark the band's early material needed so badly and rides it like lightning. "Where Do We Belong" cements the shift, working a disco-tinted dance-rock groove that doesn't lose a single watt of that early energy.
The pierced "I Want You" only ups the ante with each passing frenetic, breakneck guitar riff, giving into a more subdued trio of "Plastic Fashioned Dream," "Sideshow Melody Life" and "Sirens" (reworked from the EP) that dip more into their older selves. To call it a swoon would be harsh, but the mid-album swing doesn't reach the same heights its early and later efforts do.
Singer Colton Tucker really shines through in the album's final moments — namely late-album anchor "Follow Me" — recalling current alt-rock powerhouse vocalists like Young the Giant's Sameer Gadhia. Most of Amidst the Blue boasts a similar radio-rock appeal, much in thanks to Tucker's dynamic voice and his soundly professional backing cast.
And it's more than apparent that this has been the band's goal all along — and the building blocks were always there. Admirals just needed to ditch the instruction manual and let their imagination run the show.