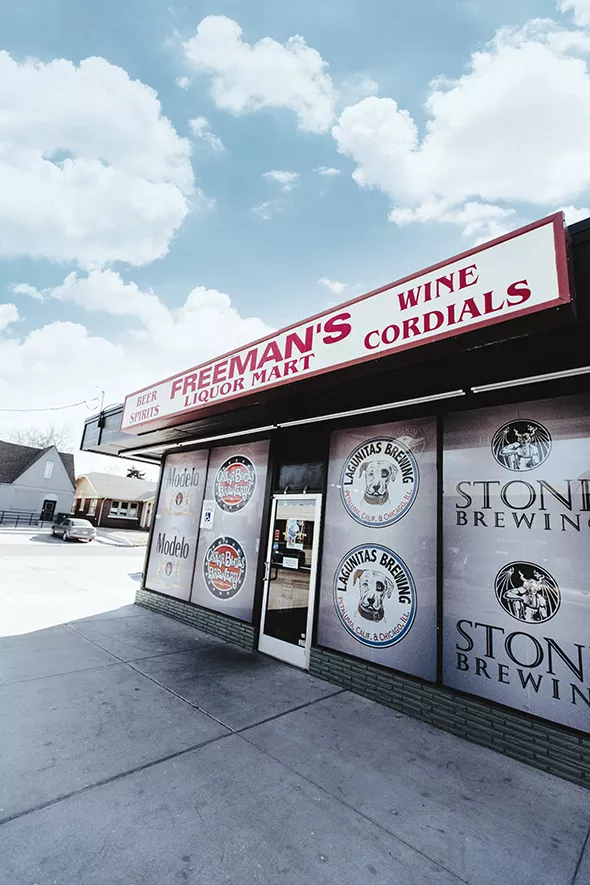 Alexa Ace
Wine and beer sales are down 30 to 40 percent at Freeman's Liquor Mart, 4401 N. Western Ave.
State Question 792 passed in 2016 and changed laws regarding alcohol sales and distribution in the state. When it went into effect last October, the law allowed grocery stores and convenience stores to sell full-strength beer and wine. Now, liquor stores are struggling to compete against grocery and convenience stores.
Bryan Kerr, president of Retail Liquor Association of Oklahoma (RLAO), opposed the state question because it did not do anything to prevent underage people from stealing alcohol from grocery stores and because none of the extra money made would be funneled to substance abuse or treatment programs.
"It really was just Walmart writing the bill exactly the way Walmart wanted it to be, with no regard for what was good for the state of Oklahoma," Kerr said.
Numbers down
Ashley Skinnell, wine manager at Freeman's Liquor Mart, 4401 N. Western Ave., said the new laws have negatively impacted them.
"Specifically, wine and beer sales are down. One of my favorite things to say about that is just that convenience is a hell of a drug. When those things are available and you're already in a grocery store, you're already in a convenience store, how do you not pick it up?" she said. "I think one thing that people don't realize about liquor stores in Oklahoma is that historically, one person could only own one license. So every liquor store in Oklahoma is a mom and pop shop."
Skinnell said wine sales are down about 40 percent and beer sales are not far behind.
"To also have the overhead of putting in refrigeration and also trying to compete with grocery stores now, I think, is incredibly hard," she said. "We are larger, and we have a really loyal customer base. So I think, based on what I've heard, we're not suffering quite as much, but we're still facing some serious downs."
Kerr said convenience is the major reason liquor stores are suffering. He said it is also the reason Walmart became the biggest retailer of wine in the state overnight. Kerr also owns Moore Liquor, 914 SW Fourth St., in Moore, and he said he has been fortunate to not see a decrease in foot traffic. The main reason for that was that his closest competitor closed because they were leasing property from 7-Eleven.
"7-Eleven, as is widely known, sent out letters as soon as the law was being voted on, or it had been voted on, that said, 'Hey, if you are a tenant of 7-Eleven, the latest you'll be able to operate is October 1 of 2018 because we are no longer going to let you survive as a liquor store next to our convenience stores since we'll now be selling some products in common,'" he said. "I believe every single one of the stores were summarily rejected from their place of business just as a matter of the lease negotiations."
Despite some liquor stores closing due to lease negotiations, Kerr said there is no doubt others are closing due to the weight of the competition. Kerr and his wife decided to close their other liquor store, 5 O'Clock Somewhere Wine & Spirits, after looking at projected profits versus capital improvement costs.
"Her and I and ran the numbers before the new law had gone into effect," he said. "We decided to close that store down as opposed to go into the new era running on a loss. The store had three part-time employees, and I guess it probably made my wife, I don't know, $500 or $1,000 a month in profit."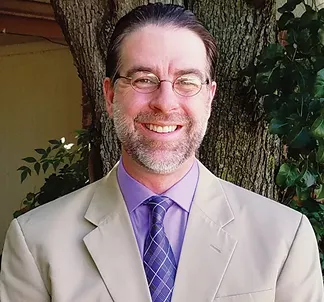 provided
Bryan Kerr is the president of the Retail Liquor Association of Oklahoma and owner of Moore Liquor, 914 SW Fourth St., in Moore.
Adapting to change
Kerr estimates that about 50 percent of liquor stores will close in the short term. The ones that remain will likely be ones that adapted to change by getting creative and offering customers a unique experience.
"For some liquor stores, there's not a damn thing you can do; you're going out of business," he said. "You can struggle all you want, and maybe you can figure out a way to beat out the guy down the street and put him out of business, but there's just not enough room for the number of liquor stores in the state of Oklahoma anymore. The market just doesn't support it, and so that's the really, really bad news," he said. "But liquor stores can hyper-serve their consumer, can make sure that they are the go-to place for the people that live in that neighborhood, who want to buy … in a place that's easy to get into, friendly, knowledgeable."
The new law allows for liquor stores to now sell nonalcoholic items like ice or tobacco products. This gives liquor stores an opportunity to set themselves apart. For example, Kerr knows somebody who stocked some of his store with hunting and fishing supplies.
"That increases business because he's out by a lake and there wasn't a good bait and tackle shop anywhere," he said. "If you want to stay in business in this environment, you got to get creative."
At Freeman's, Skinnell said they are using social media more, increasing their in-house efficiency and being knowledgeable about their products to better serve consumers.
"I think what kind of sets us apart is location. We are surrounded by some really great people that still come in to buy their boxes of wine," she said. "Our big shtick with us in our relationship with our consumers is education. I'm a first-level [sommelier], I'm also in a [certified specialist of wine] program. The other woman that works with wine for us is a second-level som and also in the CSW program, so it's a place where you can come in and ask us questions."
Hurting businesses
For some liquor store owners, the new laws don't feel very modern, Skinnell said. For example, under the new law, two companies handle the majority of the state's liquor in terms of distribution.
"The way things got marketed in Oklahoma with the law change was that it was going to be modern, when in many respects it's a little more archaic," she said. "Some of those [beverage] brokers had to scramble together to sort of get their capabilities to handle the way business was going to change. I think every broker you speak to will tell you that it is twice as hard to do the same job now and that it doesn't feel modern at all. … The stuff I hear all the time is that every step in this chain is hurting right now."
This has made many in the affected community resent the new law.
"It has manifested resentment for the political process and the language that was written that not only allowed wines and strong beer in grocery and convenience stores but also gave them a decided market advantage on when they could sell, who they could hire, what the practices are," Kerr said. "Then, of course, the emotional resentment of people that spent their entire life operating under one set of rules. … It can be pretty hard emotionally, but I don't think there's an anti-consumer sentiment among those of us in the business because ... you can't resent somebody for wanting to be able to do something easier for themselves."