We are in a weird season in Oklahoma right now when it can be both warm and cold in the same week. We have you covered with seasonal drinks that can hit the spot, depending on the temperature outside.
By Jacob Threadgill with photos by Alexa Ace and provided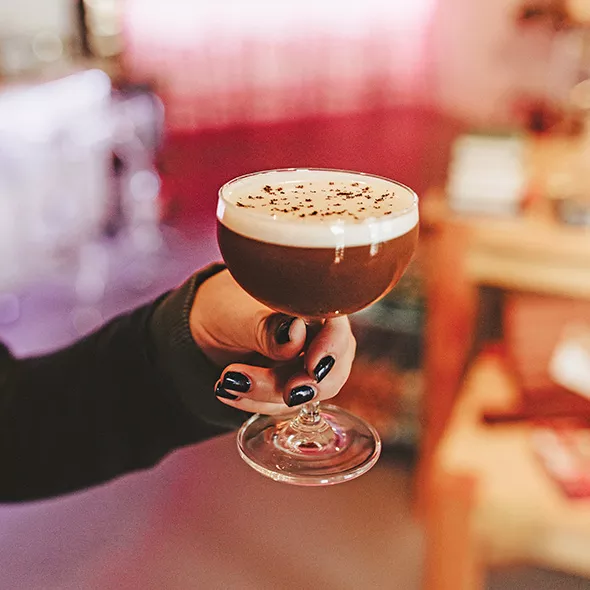 Barkeep Supply
1121 N. Walker Ave.
barkeepokc.com | 405-604-4741
Barkeep Supply is Midtown's one-stop shop. Not only does it have all the supplies to make killer cocktails at home, but you can also learn about drinks and taste some made by the well-trained staff on-site. The Cappucynar combines Espolon reposado tequila, Cynar, simple syrup, cold brew coffee and an egg white — a drink that will make you feel good in multiple ways.
The Other Room
3009 Paseo St.
picassoonpaseo.com/about-other-room | 405-602-2002
Just when you think Oklahoma is on the way to spring and warm weather, we are hit with another cold spell. The Other Room — the bar next to Picasso Café — has a lengthy cocktail list including a healthy selection of warm cocktails. The Cinnamon Toast Crunch hot chocolate is a fun take on a hot chocolate with vanilla vodka and RumChata topped with marshmallows and the eponymous cereal and is toasted in front of you.


Mary Eddy's Kitchen x Lounge
900 W. Main St.
maryeddysokc.com | 405-982-6960
The 21c Museum Hotel chain has a great history with bourbon, which makes the bar at Mary Eddy's Kitchen x Lounge one of the best places in the city to get some of that smoky Kentucky brown. The drink Movin' to the Country uses Four Roses bourbon combined peach syrup, lemon and peach bitters. It is topped with a red wine float and amaretto meringue to make it the perfect drink for all seasons.


Black Walnut
100 NE Fourth St.

facebook.com/blackwalnutokc | 405-445-6273
This new restaurant in Deep Deuce takes guests around the world on the food and cocktail menus. The drinks feature nods to different countries, and the Açaí What You Did Ryan Lochte is a playful nod to the swimmer's escapades in Brazil by combing the country's liquor cachaça, Bonal, aquafaba and açaí topped with Giffard Banane du Bresil liqueur.


Pizzeria Gusto
2415 N. Walker Ave.
pizzeriagusto.com | 405-437-4992
Pizzeria Gusto has both a seasonal menu of cocktails and a weekly special put together by its talented bar staff. A nice drink goes well next to the warm pizza oven when it's cold or on the patio when it's warm. The Beetlejuice (left) features Famous Grouse blended scotch, beet juice, lemon, ginger syrup and liqueur, cocchi di torino, blackstrap bitters and ginger beer.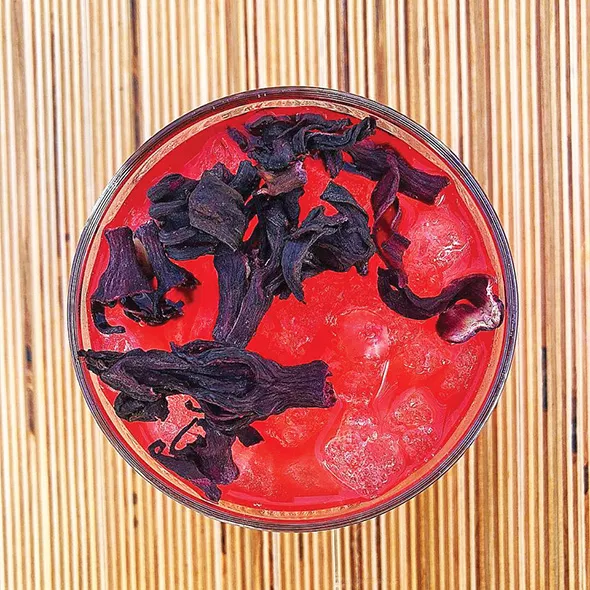 Oso on Paseo
603 NW 28th St.

osopaseo.com | 405-309-8226
Since opening last year, Oso has become quite the Paseo Arts District success by combining high-end tacos with tropical drinks. Smoking Mirror is one of eight baja tiki drinks and combines aged Jamaican rum and tequila with passion fruit puree topped with dried hibiscus flowers for a fun garnish.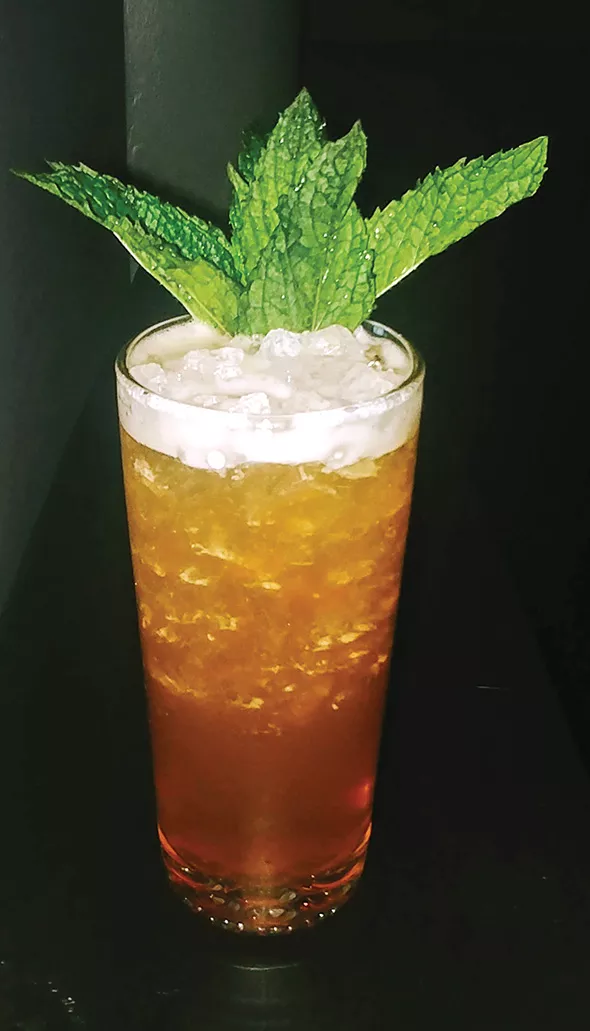 Ponyboy
423 NW 23rd St.
ponyboyokc.com | 405-602-5985
The Hop Toddy is Ponyboy's March feature of the month, a take on the cold toddy that is light, crisp and perfect for spring. The drink combines Jameson Caskmates IPA edition with vanilla mint pu-erh tea, lime juice, honey and fine sherry. Be sure to check out Ponyboy's monthly bartender Smackdown, a competition that pits two bar staff members against one another and raises money for charity.