There's really never a bad time to have ice cream. It can be comforting even when there's snow on the ground, but there's nothing like a scoop or two or three when the temperatures are approaching triple digits.
By Jacob Threadgill with photos Gazette / file and provided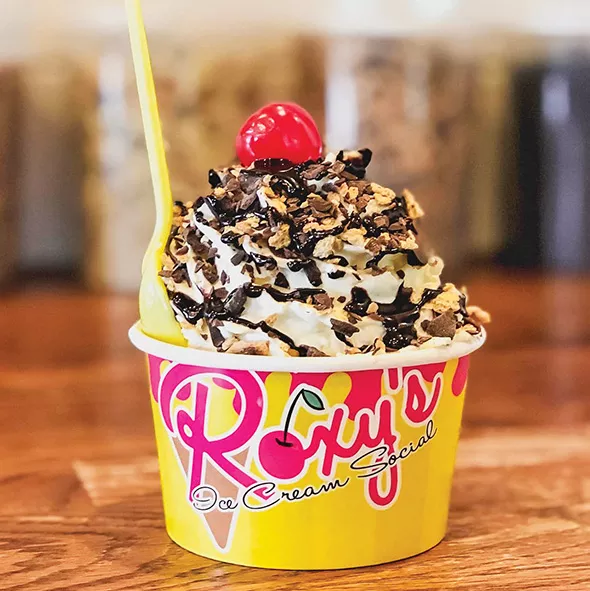 Roxy's Ice Cream Social
1732 NW 16th St.
roxysicecream.com | 405-521-1300
This Oklahoma City staple with four locations in the metro area is also available across the city in various retail locations like Stella Nova coffee shop. It has 14 classic flavors with an additional eight flavors that rotate seasonally. Enjoy them as a float, cookie sandwich or sundae like the chocoholic that tops chocolate ice cream with hot fudge, whipped cream, cookie crumbles and a cherry.


Paleteria y Neveria El Buen Gusto Michoacano
5125 S. Western Ave.
405-400-3040
Whether you're in the mood for homemade ice cream, smoothie or a frozen pop, this southside neveria has you covered. It has almost 60 flavors of frozen pop, including some that are fruit-filled, chocolate-filled and even interesting combinations like avocado.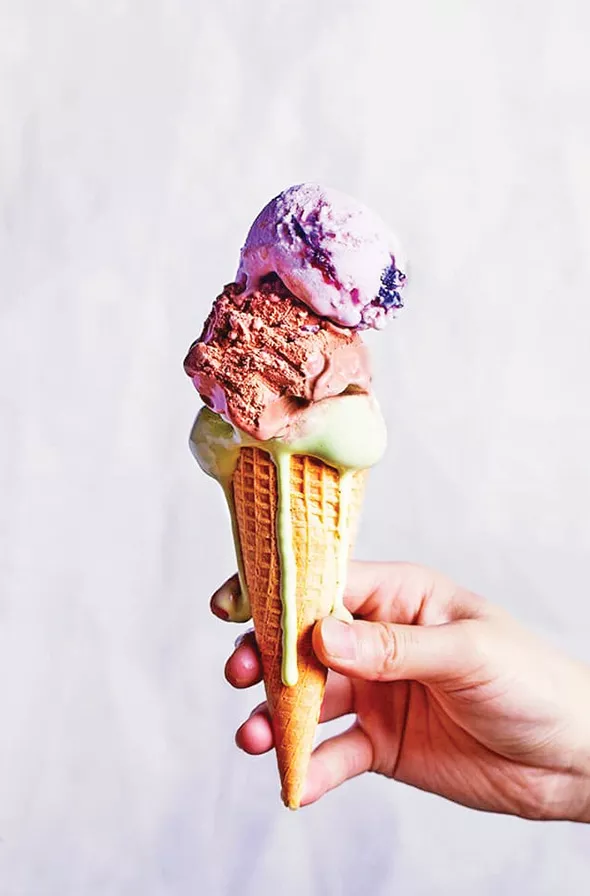 Dolci Paradiso
10740 S. May Ave.
dolciparadiso.com | 405-254-5070
It's a sweet paradise, indeed. This southside bakery and gelato shop is home to a rotating menu of fun and interesting flavors of the Italian sweet cream, which has a lower fat content than regular ice cream. The store has a few top-selling items like stracciatella, salted caramel and tiramisu, but keep your eyes on social media for fun flavors like Ferrero Rocher and cookie butter.


Just Desserts
1229 NW 47th St.
facebook.com/justdessertsokc | 405-401-6378
A majority of the world's population is lactose intolerant, and many others don't eat dairy products for environmental or other health reasons. They can still get their ice cream fix at Just Desserts, a mobile food truck that is usually set up at the corner of NW 47th Street and Western Avenue on the weekends. Made with a blend of coconut and almond milk, the ice cream at Just Desserts will satisfy everyone. Follow it on social media for other event locations.
Snow Ice Cream Roll
1901 Northwest Expressway, Kiosk 135
facebook.com/snowicecreamroll | 347-260-5068
An anti-griddle is almost exactly what it sounds like, except not really. There certainly aren't any flames involved. The flat surface flash-freezes anything that it comes in contact with, and for the lucky folks at Penn Square Mall, this means the chance to watch ice cream being made right in front of them. Choose from a variety of flavors and toppings like gummies, cookies, boba and jelly for this sensation by way of Thailand.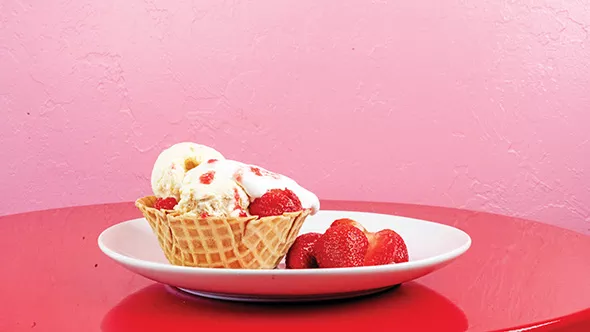 Snack Attack
336 S. Mustang Road, Yukon
snackattackok.com | 405-324-2072
Ice cream is made daily at this Yukon eatery that is a haven for sweet treats and comforting warm entrees like baked potatoes and tamales. Flavors rotate, but strawberry cheesecake, Oreo and butter pecan are some of its top sellers. Owner and operator Blanca Campos dishes the mix-ins by hand and is sure not to skimp.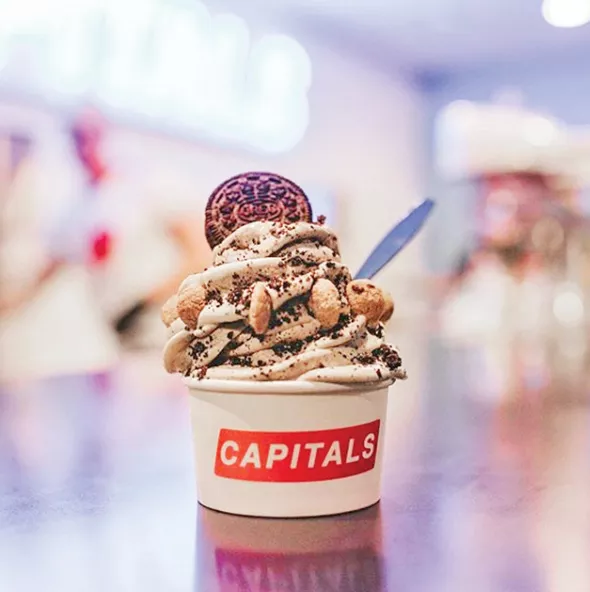 Capitals Ice Cream
1006 N. Hudson Ave., Suite 100
capitalsicecream.com | 405-562-7732
This Midtown treat has become quite the hotspot since opening last year, and for good reason. A new take on soft-serve ice cream with creative favorites that include monthly features or standbys like cookies and cream with chocolate chip cookies, Oreos and cookie crisps. Of course, you can build your own with mix-ins that include cookies, cereal and fruit.