A century ago, Oklahoma was still in the early years of statehood when the American Red Cross set up shop on the wind-swept plains. For the last 100 years, the organization has been on the front lines for disasters both natural and man-made.
This year, the Red Cross commemorates its centennial anniversary in Oklahoma with events across the state throughout 2017. Events include galas and a large Home Fire Campaign.
"We will be installing 1,000 free smoke alarms in homes in Oklahoma City and Tulsa," said Lori Arnold McFarlane, regional communications director for the American Red Cross. "That will take place in October, and we will be doing 1,000 alarms in each city. Besides these two big Home Fire Campaign events, several cities are doing smaller smoke alarm installation events for their local centennial celebrations."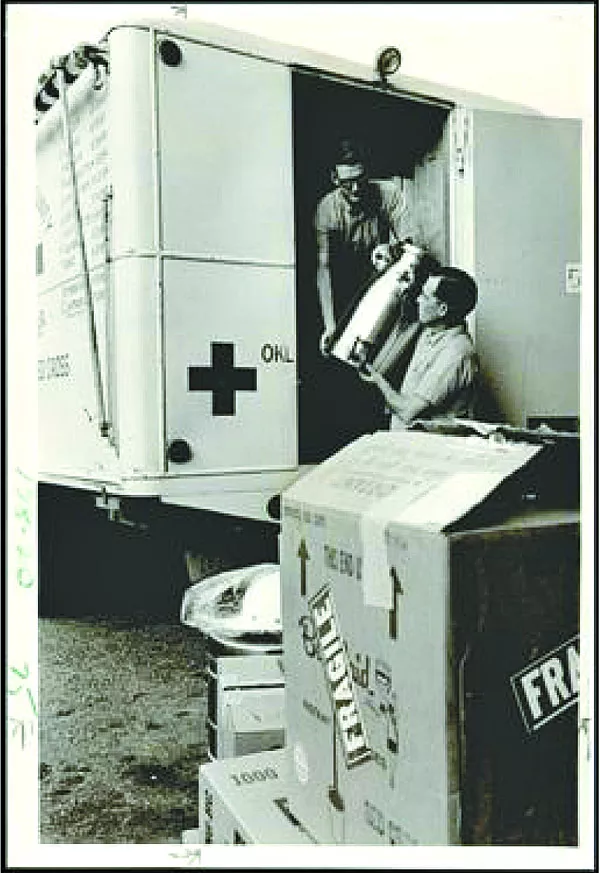 All-level aid
During the Dust Bowl days of the Great Depression, the Red Cross was there to provide relief to hungry Oklahomans. When a deadly tornado hit Woodward on April 9, 1947, the group was on hand to help pick up the pieces. And when the bomb went off at the Alfred P. Murrah Federal Building in 1995, the Red Cross was one of the first responders.
"We have always been on the front lines of both natural and man-made disaster response," McFarlane said. "For small disasters, such as home fires, we provide assistance with all immediate emergency needs, such as toiletries, lodging and food. For large-scale events, we provide shelter, meals, health services, mental health services, extended casework and bulk supplies."
Red Cross also provides things like canteen services to first responders to aid them on the scene as they deal with lengthy disaster events, such as the wildfires that occurred this year in Beaver, Woodward and Harper counties in early March, she said.
"We work with volunteer community partners and local and state agencies to provide as many services as possible in order to support the various needs of disaster victims," she said.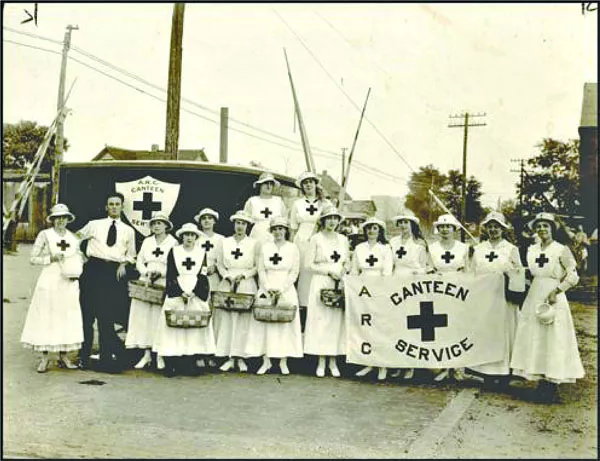 Volunteer and donor power
The American Red Cross has four chapters in Oklahoma, all of which celebrate their centennial this year. Oklahoma, along with Arkansas, constitutes one Red Cross region.
As tornado season approaches, McFarlane said the Red Cross mission is to alleviate suffering in the face of emergency by mobilizing the power of volunteers and the generosity of donors.
"Members of the community can help by becoming a volunteer and by donating financially to the Red Cross," she said. "We are a 90-percent volunteer-led organization, and without volunteers, we would not be able to do the work we need to do."
Volunteer opportunities range from being a disaster responder out on the scene helping families with their immediate emergency needs to running a shelter or answering phones in a Red Cross location.
"Other volunteer opportunities could be working with the media or volunteering with veterans and armed service members in one of our many programs aimed toward military members and their families," McFarlane said. "Whatever your skill, passion or interest, there are volunteer positions available that make a significant impact in the community and it will be a meaningful experience to the volunteer."
Donations count too, and the Red Cross mission is funded by the generosity of donors.
"Every cent counts," McFarlane said, "and 91 cents of every dollar donated goes to those in need, whether it's to provide assistance to a family who has lost their home in a fire, feed a large group of people when opening a shelter or give aid to first responders."
Red Cross is also in constant need of blood and platelet donors.
"The state of Oklahoma is one of the most disaster-prone states in the country, along with Texas and Arkansas," McFarlane said. "Floods, tornadoes, wildfires, home fires, earthquakes and damaging winds and thunderstorms all take place in this state. Volunteers and financial donations are in constant demand in Oklahoma, keeping the Red Cross engaged daily with disaster responses."
Oklahoma also has a very high military and veteran population, she said, which also keeps local Red Cross offices busy with their services to the armed forces.
"These programs also require the time and commitment from volunteers," McFarlane said.
Visit redcross.org/local/oklahoma.
Print headline: Constant company, American Red Cross celebrates 100 years of service in Oklahoma.