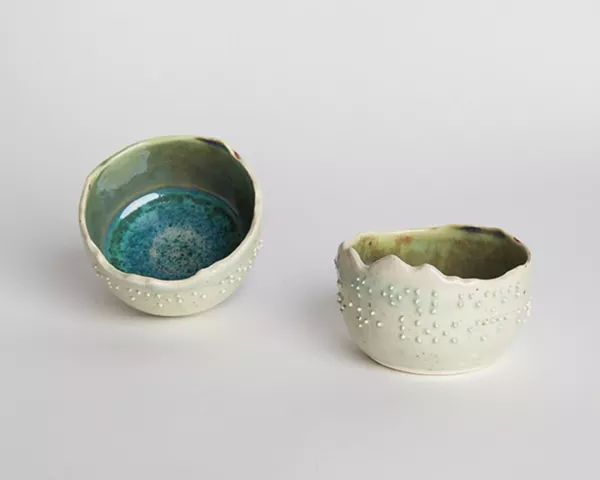 4 slides
"I am a visually impaired, Colombian-American artist and educator who uses life experience and culture as major influences in my works. As my vision slowly deteriorates, I create ceramic pieces to question, examine, and define my own evolving identity," Amy Sanders said. "Much of the work I create relies on the connection between people. My pieces usually have hand-textured Braille messages and are part of a dialogue which considers one's own space in the world and how their identity and place change over time — whether suddenly or subtly. The onset of blindness for me in the coming years urges the creation of pieces that touch on the uncertainty we all face and the hope that even the tiniest bit of kindredness can provide."
Visit
amysandersart.com
,
instagram.com/aamysanderss
and
instagram.com/demelostudios
.