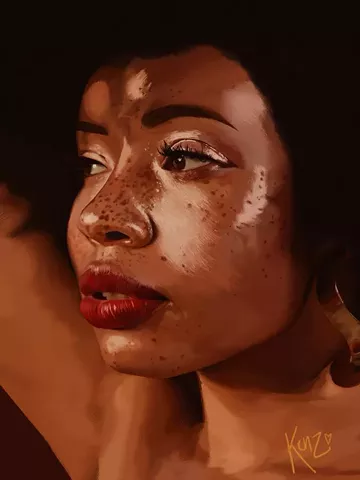 8 slides
"My goal as an artist, and as a designer, is really to just make people, and myself, feel things. Human emotion is so raw and miraculous. There's so much color and noise to it. Every strong memory is its own flavor of beauty, even the painful ones," Kenzie McFeely said. "I've only somewhat recently begun painting digitally, but this period of my life has been one of growth and rebirth. You'll see of lot of warm and vibrant tones in my work; these represent the sunset of who I once was and who I feel myself becoming now. I spent so long living in darkness and struggling with depression, but I'm feeling hopeful and warm and regaining love for myself. Painting has always felt like meditating; like I'm asking my soul, 'How are you?' And this is how she's been answering lately.
"I am a full-time freelance graphic designer. I own a creative services business called Feel Good Creative Co. It only launched about a month ago, so for now, I can be found at
kenziemcfeely.com
or on Instagram at the handle
@kenziemcfeely
.