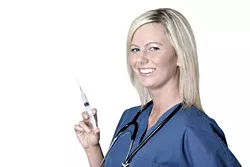 The turning of the leaves and the briskness of the air usually mean the commencement of autumn or the approach of winter.
However, there is a much less pleasant meaning for people with asthma: the beginning of the cold and flu season.
Tanya Keck-Smith, an Oklahoma City-based physician's assistant, said influenza, like other illnesses that affect the respiratory system, is a trigger for an asthma attack, which leads her and other medical professionals to treat more asthma patients during this time of the year.
"It's not that asthmatics are more susceptible to flu," said Keck-Smith, "but rather, when affected, their cases tend to be more severe. This is because asthmatics have hyper-responsive airways."
Keck-Smith said airway irritants — including allergens, cold air and chemicals (like smoke or vapors) — and illnesses like the flu can cause an exaggerated response.
"Imagine what you'd feel like as a nonsmoker walking into a smoky bar," Keck-Smith said. "You may cough, get a sore throat, have a little difficulty breathing. Now imagine that response exaggerated."
While seasonal flu activity, according to the Centers for Disease Control and Prevention, can begin as early as October, it most commonly peaks in the U.S. between December and February. And the CDC said that as of Dec. 6, Oklahoma and 13 other states reported regional geographic influenza activity.
Keck-Smith said this year's flu season isn't any worse than last year's but attributed the similar starts in those two seasons a common cause.
"This year's flu season is starting off the same way [as last year's]," she said, "mostly due to the one strain of Influenza A that's mutated, so now the vaccine isn't as effective."
And flu-induced asthma attacks are not limited to just adults. Keck-Smith said she recently treated a 5-year-old patient in her clinic who was drawing more than 60 breaths per minute.
"She was retracting. This means she was using accessory muscles of the chest and belly to breathe," said Keck-Smith. "She was ... leaning forward, trying to breathe and unable to talk because all of her energy was going towards breathing."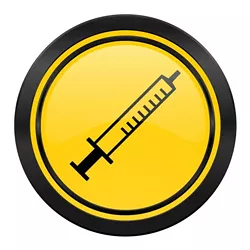 Keck-Smith said she and her staff stabilized the patient and called an ambulance to transport her to the emergency room but found out that the child was being cared for by a relative and had left her rescue inhalers and asthma medicine at her mother's house.
Keck-Smith said this case was a prime example of how quickly someone can come down with the flu.
"Symptoms usually hit hard and progress fast," Keck-Smith said. "Being prepared during flu season is key to minimizing your risk. Make sure you have your rescue inhaler available."
She gave several recommendations for asthmatics and others with chronic lung disease to help them get through the cold and flu season, including washing their hands, not sharing food or drinks, consciously avoiding touching their faces, staying healthy overall and — the standard means of prevention for most of us — getting the flu shot.
"Even though one strain of flu has mutated and isn't covered well by the vaccine," Keck-Smith said, "it still affords people protection against the other strains of flu."
For more information on this year's cold and flu season or the current strain of the influenza vaccine, visit the CDC's main website at cdc.gov.
Print headline: 'Tis the (flu) season, Sufferers of asthma and other lung diseases should be extra cautious during flu season.