Best place to volunteer

Oklahoma Humane Society
two metro locations
Habitat For Humanity, several metro locations
Infant Crisis Services, 4224 N. Lincoln Blvd.
Regional Food Bank of Oklahoma, 3355 S. Purdue Ave.
The Dragonfly Home
Best nonprofit

Oklahoma Humane Society
two metro locations
Homeless Alliance, 1724 NW Fourth St.
Infant Crisis Services, 4224 N. Lincoln Blvd.
Mutt Misfits Animal Rescue Society
The Dragonfly Home
Best plastic surgeon

Tim R. Love, MD FACS
11101 Hefner Pointe Drive, Suite 104
Courtney Caplin, MD, DMD, Cosmetic Surgery Affiliates, 2100 NW 63rd St.
Derek Shadid, MD, Shadid Plastic Surgery Associates, 13820 Wireless Way
Ivan Wayne, MD, Facial Plastic Surgery and W Facial Aesthetics, 13904 Quailbrook Drive
Justin Jones, MD, Jones Plastic Surgery, 8106 N. May Ave., Suite J
Best physical therapy center

Integris Jim Thorpe Rehabilitation Center
4219 S. Western Ave.
Mercy Hospital, several metro locations
Oklahoma Physical Therapy, several metro locations
Physical Therapy Central, several metro locations
Valir Health, 700 NW Seventh St.
Best hospital

Mercy Hospital
several metro locations
Integris Baptist Medical Center, 3300 Northwest Expressway
OU Medical Center, 700 NE 13th St.
SSM Health St. Anthony Hospital, several metro locations
The Children's Hospital at OU Medicine, 1200 Children's Ave.
Best medical spa

Rejuvena Cosmetic Medical Center
12320 Market Drive
Advanced Aesthetics, 13100 N. Western Ave., Suite 201
Bella Luce Med Spa, 3209 Northwest Expressway
Cosmetic Surgery Affiliates, 2100 NW 63rd St.
Mariposa Aesthetics & Laser Center, 4214 N. Classen Blvd.
Best spa

The Sweet Mimosa
3916 NW 36th St., Suite 300
Essence Salon Spa and Retreat, 1015 Waterwood Parkway, Suite H, Edmond
Saving Faces Salon/Spa, 2912 Lakeside Drive, Suite 11
Three Graces, 7108 N. Western Ave.
Udånder, 131 Dean A McGee Ave., Suite 105
Best place to get fit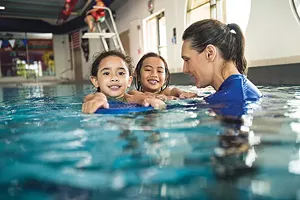 YMCA
several metro locations
YMCA was founded in 1844 in London, England, and had locations in the United States by 1851. YMCA of Greater Oklahoma City was formed 130 years ago, one month after the 1889 Oklahoma Land Run. Initially, its purpose was to provide "a source of strength and positive influence for young men," hence its acronym: Young Men's Christian Association.
Though it still goes by YMCA in some marketing and in its official name, the U.S. branch of the organization rebranded simply to "the Y" and has continued to evolve with the times. It now has 16 branches, four program centers and 25 community-based program sites. It now provides "services and solutions to community problems" like financial assistance, teen leadership programs, childcare and much more.
With the four values of caring, honesty, respect and responsibility at its core, the Y works in three key areas to strengthen communities: youth development, healthy living and social responsibility. It provides 23 programs in youth development, 11 in healthy living and 12 in social responsibility and the Y boasts significant impact across 23 different communities.
served
68,538
across youth development programs,
86,864
across healthy living programs and
79,654
across social responsibility programs
provided one-on-one personal training to
652
individuals
inspired
243
cancer survivors to grow in spirit, mind and body
taught
13,218
children water safety and swim techniques through aquatics programs
served
136,727
meals to more than
2,000
children at
29
feeding sites
helped
443,026
participants dance, stretch, lift and sweat across more than
592
weekly group exercise classes
taught teamwork, leadership and sportsmanship to
27,507
children through Y youth sports
had the help of
5,574
volunteers contributing
112,801
volunteer hours valued at
$2,490,646
10Gym, several metro locations
Crunch Fitness, 2300 W. Main St., Norman
Four Star Fitness, several metro locations
Lake Hefner
Best health food store

Uptown Grocery Co.
two metro locations
Akin's Natural Foods, 2924 NW 63rd St.
Dodson's Health Food & Vitamins, 1305 36th Ave. NW, Norman
Native Roots Market,131 NE Second St.
Omega Health Foods,2427 N. Council Road, Bethany
Best local hotel

21c Museum Hotel
900 W. Main St.
Ambassador Oklahoma City,1200 N. Walker Ave.
Colcord,15 N. Robinson Ave.
Embassy Suites,several metro locations
The Skirvin Hilton Oklahoma City,1 Park Ave.