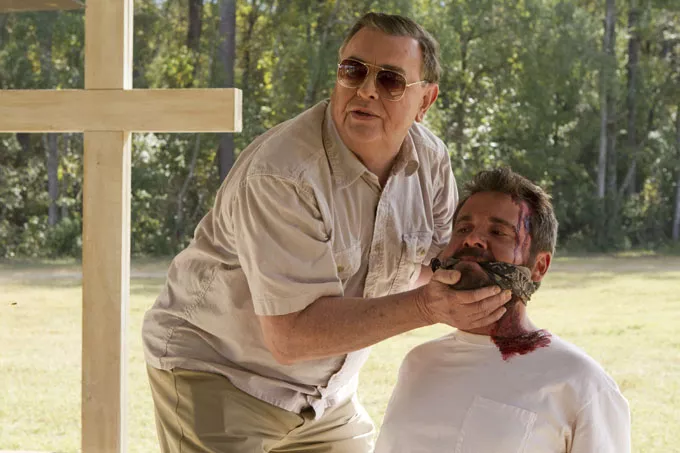 Where Charles Manson always seems to be the wellspring of creativity for most horror filmmakers due to the graphic nature of his crimes, Jim Jones' brand of horror was much more deliberately paced — a years-long slow burner that had its climax in an unimaginable 24-hour time span, leaving 1000 dead.
This material is ideal for filmmaker Ti West, whose The Sacrament — newly released on Blu-ray — fits his filmmaking sensibilities perfectly. Six films into his career, West has proven to be the best and smartest guy in the horror game.
A fictional account of the last 24 hours of Jonestown, The Sacrament utilizes a post-edited, reality-documentary approach, which keeps everything grounded and focused. Our knowledge of the factual events causes us to never feel at ease. Meanwhile, Gene Jones' (Oz the Great and Powerful) shines as Father — a beatific minotaur in the middle of his sick, upside-down utopia.
Equipped with a palpable sense of dread and idealism gone wrong, The Sacrament is a dark, powerful experience.