What happens when you have a hankering for pancakes and sausage but it's afternoon or later? These seven restaurants will be sure to provide all of the waffles and bacon that you'd like, Ron Swanson-style.
By Jacob Threadgill with photos by Alexa Ace and provided
Neighborhood JA.M.
15124 Lleyton's Court
thatsmyjamok.com | 405-242-4161
Open from 6:30 a.m. to 2:30 p.m., Neighborhood JA.M. has been one of the newest breakout hits for Hal Smith Restaurant Group, which added a Norman location in 2018 and will expand to Tulsa this year. It offers a variety of items including sweet pancakes; the pineapple bourbon ones are among the most popular.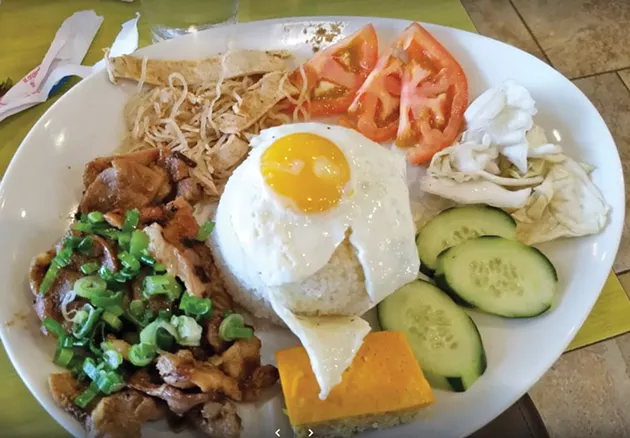 Bistro B
1620 SW 89th St.

bistrob.com | 405-735-6358
Are you getting tired of the same type of breakfast protein options with your eggs? Check out Bistro B, which pulls off a pan-Asian diner concept complete with large menu very well. Replace traditional steak and eggs with shaken beef, which is marinated in soy, oyster and fish sauces before cooked.
Metro Diner
3000 W. Memorial Road
metrodiner.com | 405-437-3079
This Florida-based chain is one of the fastest-growing restaurants in the country since appearing on Diners, Drive-Ins and Dives, and it excels when serving its over-the-top breakfast items like fried chicken and waffles served with strawberry butter or breakfast pie — your favorite morning meats, potatoes and eggs baked in a pie crust.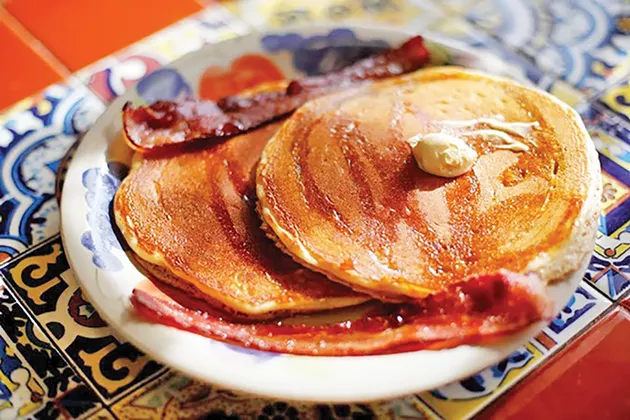 Jeff's Country Cafe
3401 N. Classen Blvd.
405-524-2023
Jeff's Country Cafe isn't open 24 hours a day, but it is one of the best bets for a late-night breakfast option. You will not find an obscure form of eggs Benedict at Jeff's, but you will find the classics and a huge omelet selection that has fun additions like gyro meat.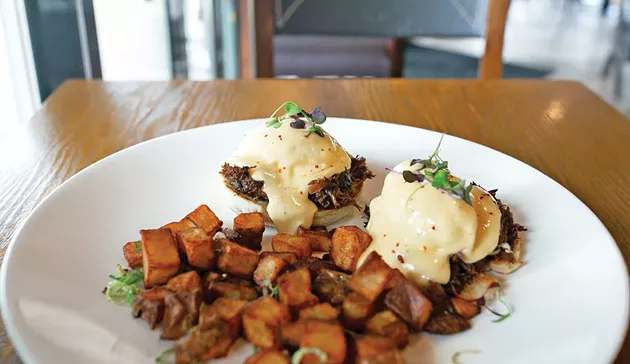 Chae Cafe & Eatery
7300 N. Western Ave.
chaeokc.com | 405-840-7725
Owner Daniel Chae took his former All About Cha location independent, brought back some of the favorites from Chae Modern Korean and put it alongside top-notch coffee service and all-day brunch items like short rib Benedict or the DMZ Waffle made with fried chicken, egg and pork belly gravy.
Sherri's Diner
704 SW 59th St.
405-634-4796
Sherri's offers country cooking in a fun, colorful and kitschy environment, but it is hard to get to the dinner menu when there are excellent pancakes on the menu from 6 a.m. to 3 p.m. Be sure to check out one of Sherri's homemade cinnamon rolls.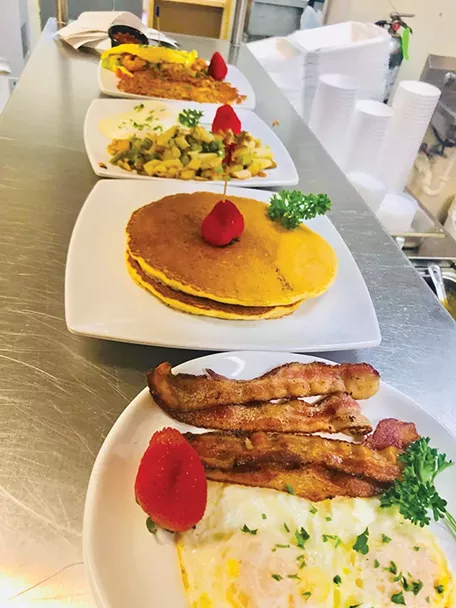 Brielle's Bistro
9205 NE 23rd St., Midwest City
405-259-8473
This 2018 addition to Midwest City is more than a stop for excellent Cajun classics; it also serves breakfast from 9 a.m. to 9 p.m. Its breakfast menu includes pancakes or waffles, chicken-fried steak, homemade biscuits and six kinds of omelets, including a Creole variety with Andouille sausage.