The Farmers Market at Scissortail Park is back with over 40 local vendors offering locally-produced wares.
Bent Tree Farms
This Stonewall farm is named after a 150-years-old pecan tree situated on its 780 acres. While the farm doesn't formally hold any certifications (because it hasn't sought them), they specialize in both single cuts and bulk grass-fed, grass-finished beef and lamb as well as pastured chicken meat. While they'll be available on-site throughout the season, they deliver to Oklahoma City from November through March as well.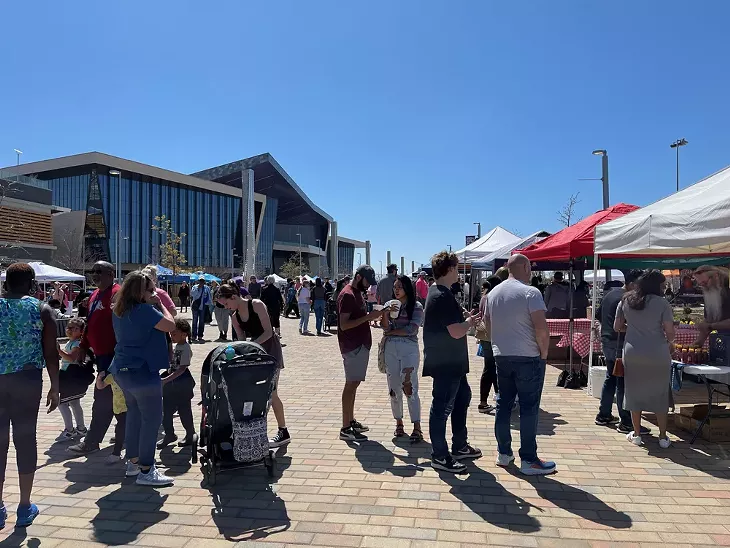 Benjamin Lee Bison
While everyone on the plains grew up hearing stories about buffalo wandering the plains, a much smaller number have been exposed to the taste of bison meat. The name is slightly misleading in that there is no "Benjamin Lee," but rather that is a portmanteau of the middle names of this Sayre ranch's founders. There's a strong possibility that if you've sampled bison meat from a menu around OKC that this high-protein, low-fat meat came from Benjamin Lee.
Nothin' But Greens
Nothin' But Greens takes the preparation out of quality vegetables and puts all the flavor in for you. With an extremely limited menu that offers 8-ounce and 16-ounce portions of cooked green beans, cabbage soup and the eponymous "signature greens," which is comprised of collards and curly mustard greens.


Granny Had One
Granny Had One of everything if you're judging by the look at the goods on offer at Scissortail Park. In addition to eggs and honey, the company also brings biscotti, cookies, granola, pies, scones, and tea to the table. But what they have comes in limited quantities, so get there early and snatch 'em up quick. Fingers crossed that they'll produce another round of their sand plum jelly this year.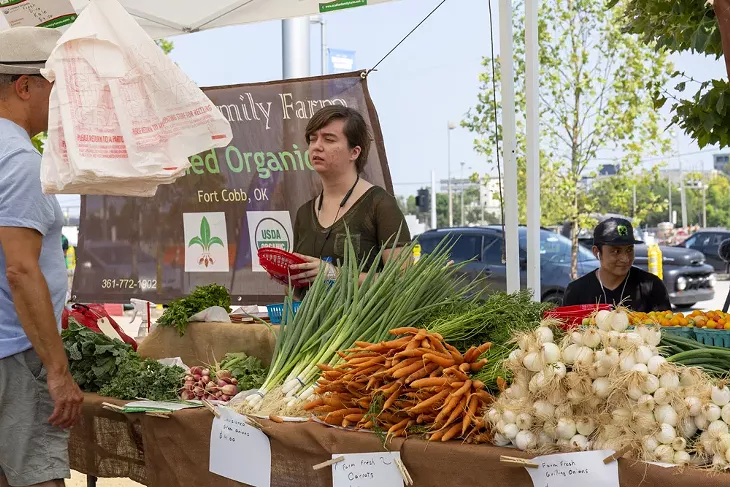 Love Child Biscuits / Solace Bake Shop / Delish-E-Sweets
This year, there are several bakers bringing their grains to the farmers market at Scissortail for the first time. Love Child is making its public debut this season, so turn out and show them some love. Offering blue corn scones, cherry drop scones, orange-cranberry streusel with brown butter and a four-pack of truffle butter biscuits. Solace Bake Shop is bringing the bread that you may have picked up at Flora Bodega in the Paseo recently and Delish-E-Sweets is bringing its signature cookies to the table.


Myco Farms / Half Moon Harvests
Mushrooms are all the rage these days and not necessarily the ones state legislators are planning to put into medical trials. All jokes and morel foraging aside, if you're not familiar with lion's mane, pink oysters, snow oysters and blue oysters, drop by their booths for a little education and some mushrooms that don't come shrink-wrapped in blue styrofoam.