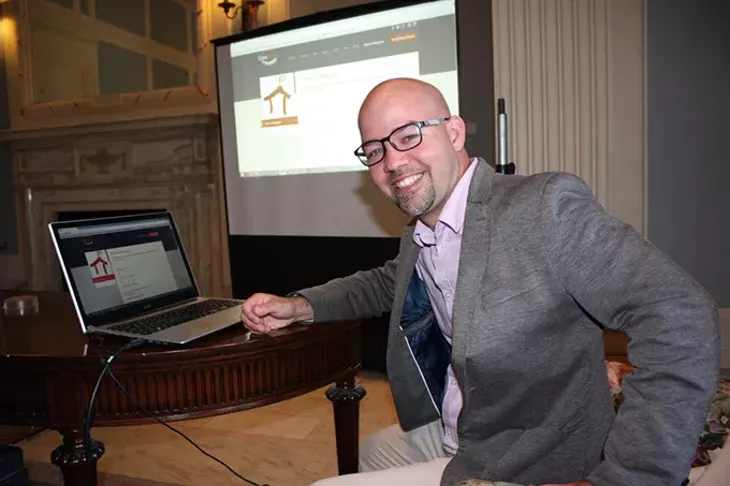 A common goal in child welfare is returning children from temporary out-of-home care back into the arms of their families.
Terika Mackey, an Oklahoma Department of Human Services (DHS) child welfare worker, is close to seeing reunification happen for a Spencer mother and her 2-year-old son. After securing employment, meeting home requirements and mastering DHS parenting education training, the mother faces her final obstacle: Pay $110 for court-ordered hair follicle tests. It is a cost the mother must save for, as the state is unable to cover it.
"The only thing left is to get the money for this hair follicle test," Mackey said. "Then we can start the process of reunification with unsupervised and overnight visits."
That might not seem like much, but the amount is enough to keep one child out of the state's care and return him back to his mother. Often, a simple need — car seats, beds, bus passes or even home repairs — can stand in the way of reuniting families or welcoming foster or adoptive children into homes.
Oklahoma County communities can now be alerted to needs and offer help. Through CarePortal, DHS workers submit needs of biological parents, foster parents and children to an online database. They are then emailed to participating churches. A church, group or individual replies and provides the need to the family or child.
In the case of the Spencer mom, Bethany's Council Road Baptist Church helped finance the tests, expediting the mother-and-son reunion.
Chris Campbell, 111 Project executive director, said CarePortal is simple. His organization oversees the program in Oklahoma and Tulsa counties. With grant support from CrossFirst Bank and Life.Church, CarePortal launched April 20 in Oklahoma County at the state Capitol.
"These are significant needs related to children and families in child welfare," Campbell said. "This is not for things that are frivolous and unnecessary. These are for things that help children stay out of foster care. This helps families get their kids back. It supports foster families that want to take placements, but are missing some things. … It is for adoptive families that are trying to adopt or hold a placement."
Outside help
Five years ago, Campbell launched the Oklahoma chapter of 111 Project, which mobilizes churches to respond to the orphan crisis. In 2015, 5,262 children entered state custody, a drop from 6,019 a year before. Additionally, the state recorded 2,186 adoptions in 2015, nearly 800 more than the average for the past nine years, according to DHS.
For years, faith-based nonprofits have assisted the state in providing foster care and adoptive services. Campbell believes as church members became more aware of the plight of foster care, families stepped up. The faith community has worked to recruit families, which he said has played a role in the current downward spiral.
"We are so close to seeing this tide change of having enough foster and adoptive families that we could become the first state to have more foster and adoptive families than we need," Campbell told Oklahoma Gazette. "We could find the right place and the best place for children instead of just a place."
The faith community's involvement coincides with the state's Pinnacle Plan, a five-year improvement plan of Oklahoma's foster care system.
Since 2013, the agency has strived to place children directly into homes with families instead of emergency shelters. Last fall, Oklahoma City's Pauline E. Mayer Shelter, a state-run emergency children's shelter, closed as children were placed directly with foster families.
Deb Shropshire, a pediatrician and the deputy director of DHS child welfare community partnerships, said the state's mission runs parallel to many churches and faith organizations. Child welfare services are committed to improving the outcomes for children and families served by DHS.
"The Department of Human Services has known for a while the work of taking care of children and families and trying to protect families is not ours to do alone," Shropshire said. "It sounds simple; we just have to get our hands around a generation of people and let them know they are worth something. The agency is very interested in doing that with families and children. The church is very much interested. We have a lot in common."
A solution
More than a dozen Oklahoma County churches are registered for CarePortal, but more are needed. In time, Campbell hopes to expand the program to serve other counties with local DHS offices.
Campbell emphasized metro-area children will benefit from the program. In Oklahoma County, 506 families are investigated for child welfare issues each month. Of those, Campbell said, 213 children have been removed from their homes.
CarePortal participants can expect to see requests for toddler beds and children's furniture as well as individual requests. A DHS worker in Tulsa even requested funds to rent a tuxedo so a teenage foster boy could attend his high school prom.
"For a long time, the church had not gotten involved," Campbell said. "We didn't know about it. … I believe with all my heart we will fix this."
Print headline: Family reunions, CarePortal arrives in Oklahoma County, granting resources and opportunities to improve child welfare.