OKC Pride Week runs through Sunday, but Pride Month runs through June. Whether taking a break from this week's festivities or relaxing, keep this list close and binge-watch these LGBT-themed films.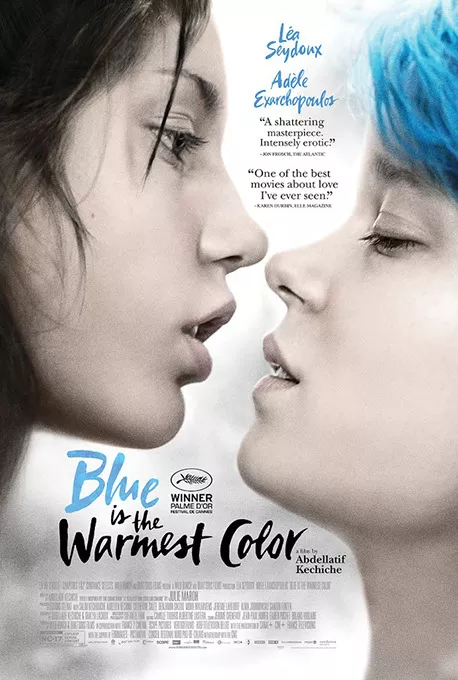 Blue Is the Warmest Color
2013, NC-17, 179 minutes
Available on Netflix, Amazon and iTunes This award-winning French drama with English subtitles tells the story of young, rapturous first love in this adaptation of Julie Maroh's popular graphic novel. School-aged Adèle (Adèle Exarchopoulos, Les anarchistes) seeks out older Emma (Léa Seydoux, Saint Laurent), finding her in a lesbian bar, and the two become lovers in a poignant relationship that eventually breaks apart. Directed by Abdellatif Kechiche (Black Venus).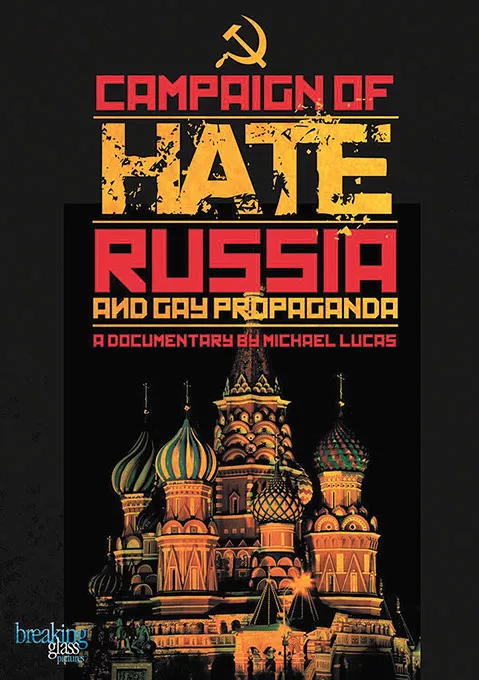 Campaign of Hate: Russia and Gay Propaganda
2014, unrated, 78 minutes
Available on Amazon This American documentary chronicles Russia's politically motivated campaign to demean, marginalize, demonize and criminalize homosexuality and "gay propaganda" in its attempt to wipe out Western influence and values. It examines how Moscow passed a law banning gay pride parades for the next century and how laws make it almost impossible to discuss LGBT civil rights in public. It's written and co-directed by American-Russian-Israeli gay porn actor Michael Lucas with Scott Stern.
Pride: The Gay & Lesbian Comedy Slam
2010, rated R
Available on Netflix and Amazon This made-for-TV comedy production is hosted by satirist and resident Oscars writer Bruce Vilanch. It includes Poppy Champlin (All Aboard! Rosie's Family Cruise), Scott Kennedy (USO Comedy Tour), Sandra Valls (Latino 101) and Alec Mapa (Ugly Betty, Half & Half). Directed by Scott L. Montoya.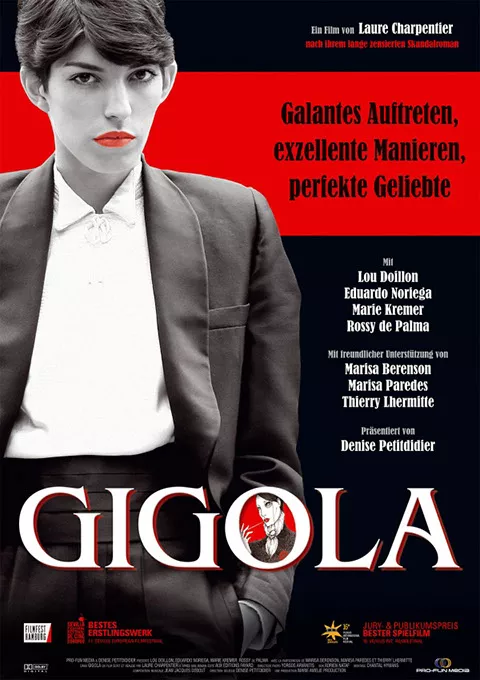 Gigola
2010, unrated, 102 minutes
Available on Hulu, Amazon and iTunes French author Laure Charpentier wrote and directed this screen adaptation of her novel about Gigola (Lou Doillon, Sparrowhawk), who loses her lover to suicide then embraces androgyny as she embarks on a journey into the 1960s Paris underworld's lascivious Quartier Pigalle.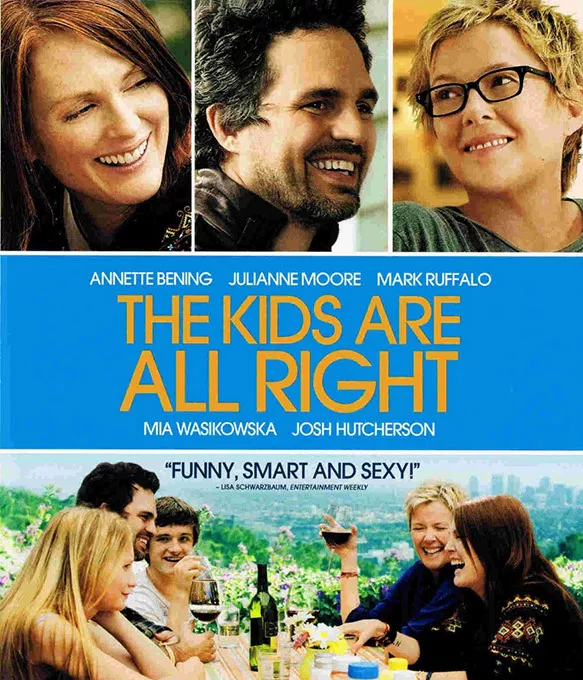 The Kids Are All Right
2010, rated R, 106 minutes
Available on Netflix, Amazon, iTunes, Flixter and Vudu Nic and Jules are a suburban couple raising two teenagers in southern California in this dramatic comedy directed by Lisa Cholodenko (The Slap, Cavedweller). The stellar cast is led by Julianne Moore (Jules) and Annette Bening (Nic), who face a crisis when their kids, Laser (Josh Hutcherson, The Hunger Games: Mockingjay Part 1) and Joni (Mia Wasikowska, Madame Bovary) decide they want to find their biological father.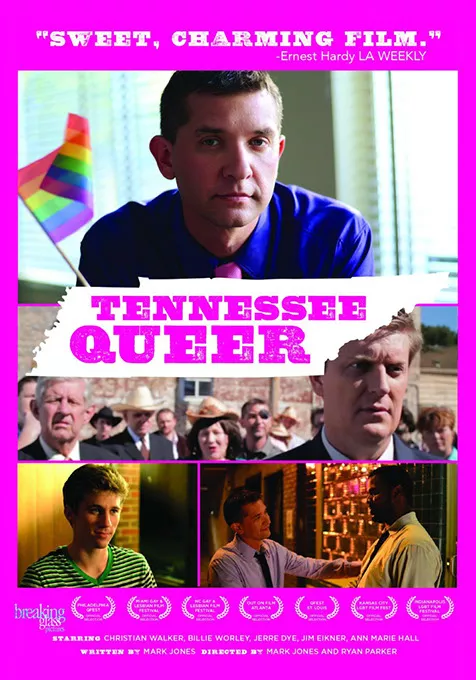 Tennessee Queer
2012, unrated, 90 minutes
Available on Hulu, Amazon and iTunes This somewhat corny dramatic comedy stars Christian Walker (Creepers) as openly gay Jason Potts, who leaves New York City and the domestic comfort of his boyfriend for what he thinks is a cursory homecoming trek to see his family in small-town Smyth, Tennessee. He gets pulled into organizing the community's first gay pride parade. Meanwhile, the town's conservative political and religious leaders scheme to round up Smyth's gay youth and send them to reparative therapy camp.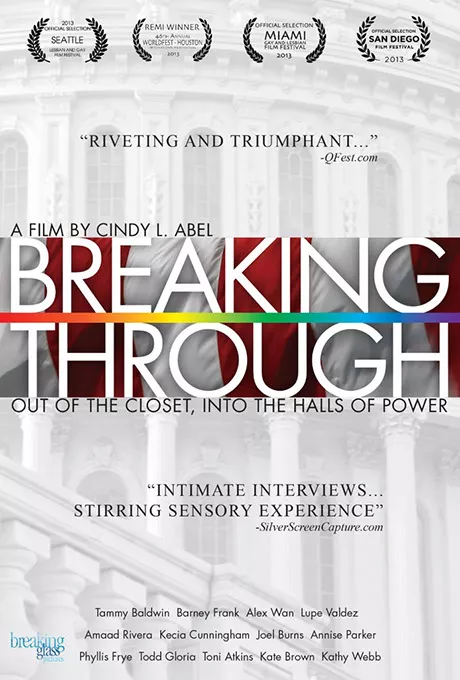 Breaking Through
2013, unrated, 85 minutes
Available on Amazon This documentary examines the obstacles that openly LGBT elected officials face as they run for office and manage and overcome stigma and exploitation in their personal lives and in office. Directed by Cindy L. Abel, Breaking Through includes interviews with politician Barney Frank, Wisconsin's first openly gay U.S. Senator Tammy Baldwin, openly gay Atlanta city councilman Alex Wan, lesbian Arkansas lawmaker Kathy Webb and transgender Houston attorney Phyllis Randolph Frye.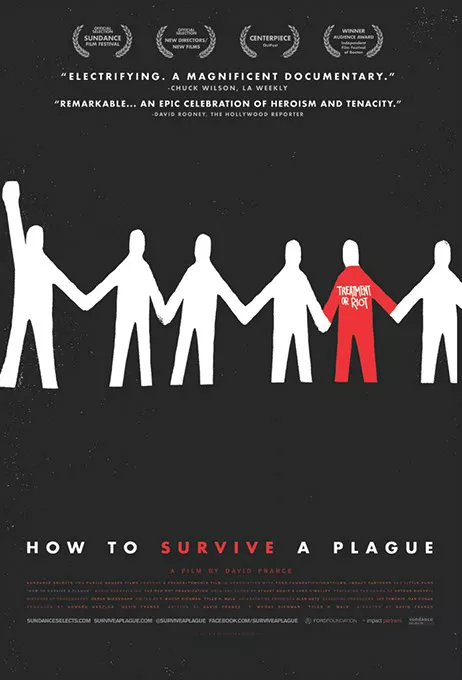 How to Survive a Plague
2012, unrated, 110 minutes
Available on Netflix, Amazon and iTunes This historical documentary chronicles how activist organizations — namely Treatment Action Group (TAG) and AIDS Coalition to Unleash Power (ACT UP) — came together in the late 1980s to confront America's HIV epidemic, as well as indifference and hostility, and reduce the number of AIDS-related deaths. The film won New York Film Circle's Circle Award for Best First Film and the Gotham Independent Film Award for Best Documentary in 2012 and the GLAAD Media Award for Outstanding Documentary in 2013. It was directed and co-written by David France.
Rent
2005, PG-13, 135 minutes
Available on Netflix, Amazon and iTunes Some people could rightly call Rent derivative, stereotypical and a bit campy. This Tony- and Pulitzer Prize-winning musical and romantic comedy features many of the stars from the mid-'90s Broadway hit inspired by Italian composer Giacomo Puccini's opera La bohème, which was inspired by French poet and novelist Louis-Henri Murger's Scènes de la vie de bohème, which was inspired by his own life experiences as a broke and struggling artist. It's still worth watching. Written by Stephen Chbosky (The Perks of Being a Wallflower) and Jonathan Larson (Glee) and directed by Chris Columbus (I Love You, Beth Cooper).
Stranger by the Lake
2013, unrated, 97 minutes
Available on Netflix and Amazon While cruising the lake shores in rural France, Franck (Pierre Deladonchamps; À vif; The Rebel, Louise Michel) meets and falls desperately in love with Michel (Christophe Paou, The Affair of the Necklace). The pair are soon suspects in a mysterious death in this dramatic thriller written and directed by Alain Guiraudie.
For the Bible Tells Me So
2007, unrated, 95 minutes
Available on Netflix and iTunes Writer and director Daniel G. Karslake (Every Three Seconds, In the Life) movingly examines how five right-leaning evangelical families juggle a belief system that embraces homophobia and denies civil rights to LGBTQ communities while also raising an openly gay son or daughter.
Print headline: Screen time, Celebrate OKC Pride Week and the rest of Pride Month with these LBGT-themed films now streaming on a screen near you.