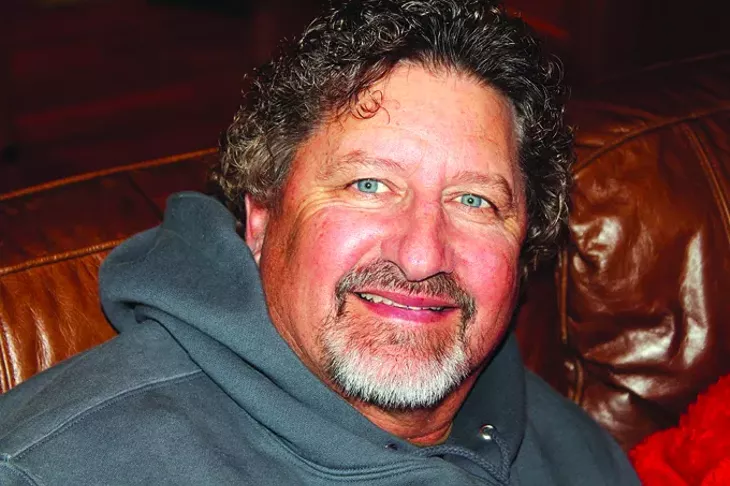 Tulsa native and former Major League Baseball catcher Charlie O'Brien might never make it to the Hall of Fame in Cooperstown, New York, but his 15-year career boasts an accomplishment that no one else can match.
During his career from 1985 to 2000 with eight different teams, O'Brien caught for 13 Cy Young Award winners, including Greg Maddux, Roger Clemens, John Smoltz, Bret Saberhagen and Tom Glavine. The Cy Young Award is given to the best pitcher in the American League and National League.
O'Brien has chronicled his accomplishments in his new book, The Cy Young Catcher, which he co-wrote with Doug Wedge. The book, published by Texas A&M Press, was released in March. Featuring a chapter on each of the Cy Young winners (interviewed by Wedge), the book also delves into catching techniques, O'Brien's invention of the modern "hockey-style" catching mask and stories from his playing days.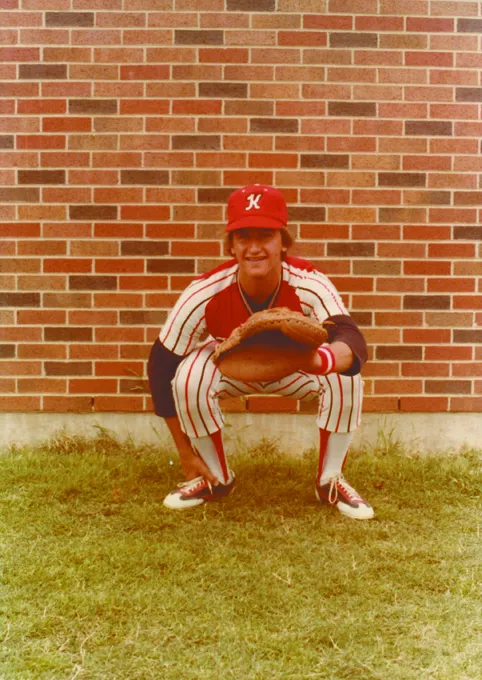 The book came about due to the persistence of Wedge, O'Brien's brother-in-law, who talked O'Brien into putting his experiences down on paper.
"He pushed me about it for over a year," O'Brien said. "Once we got started, it was a lot of fun."
During one stretch from 1994 to 1997, O'Brien caught for four straight Cy Young winners, including Maddux when he was at his peak with the Atlanta Braves and Roger Clemens during his dominant run with the Toronto Blue Jays.
"I don't know if anyone's had a better run than [Maddux's 1994-95 seasons]," O'Brien said. "Then I went from that to Clemens in Toronto after he was let go by the Red Sox."
Though only a lifetime .221 hitter with 56 career home runs, O'Brien was able to enjoy a long career in the big leagues due to his mastery behind the plate, where he seemed to have a knack for bringing out the best in pitchers.
"Your main job as a catcher is to make them feel comfortable and more relaxed," O'Brien said. "You have to know a pitcher's strengths and weaknesses. Don't ask them to do things they're not comfortable with. A lot of young catchers don't understand that."
Along the way, O'Brien also made a lasting contribution to baseball with his invention of a popular catching mask. Inspired by the masks worn by hockey goalies during his time in Toronto, O'Brien came up with a mask that fits closer to the face and offers more protection.
"I originally made it for myself," O'Brien said. "I wanted something safer and that you could see better out of."
Baseball is something he has passed down to his sons, Chris and Cameron. Both graduated from Charlie's alma mater, Bishop Kelley High School in Tulsa. Cameron recently finished his college career at West Virginia University.
Chris was set to play with the Tulsa Drillers, the Double A affiliate of the Los Angeles Dodgers, before being traded to the Orioles just before the beginning of the season. He then injured his shoulder and recently underwent labral surgery, sidelining him for the rest of the season.
Aside from his book, O'Brien is largely out of baseball these days, spending more and more of his days at his ranch outside of Tulsa, where he raises cattle and has a deer hunting operation. He spent some time coaching his sons at Bishop Kelley but quit when they graduated.
Print headline: Young catcher, A new book details what it's like to play Major League Baseball for 15 years and catch for a plethora of award-winning pitchers.