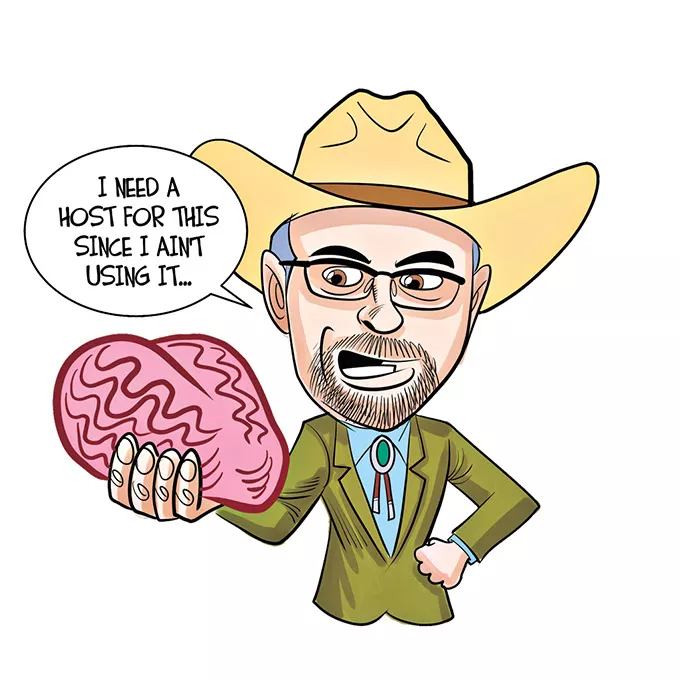 Oklahoma lawmakers have already had a busy legislative session. Each year, they introduce a bevy of bills covering a range of topics including the separation of church and state, education, health care, taxes and even abortion.
One proposed abortion bill in particular caused waves of debate across the country.
Oklahoma Rep. Justin Humphrey proposed House Bill 1441, which would require a woman seeking an abortion to provide the embryo's father's name to her physician and obtain the man's consent (we at Chicken-Fried News euphemistically call that "permission") before the patient could have the procedure. The bill also states that if the man challenges paternity, he may demand a paternity test.
The Washington Post reported that though Humphrey says he wants to protect fathers' rights, his comments have led many to believe he mistrusts the ability of women to make appropriate decisions regarding their reproductive health care. In an interview with online news site The Intercept, he said that women's bodies are merely "hosts."
"I believe one of the breakdowns in our society is that we have excluded the man out of all of these types of decisions," Humphrey told The Intercept. "I understand that they feel like that is their body. I feel like it is a separate — what I call them is, is you're a 'host.'"
Tulsa World reported that on Feb. 14, the House Public Health Committee approved the bill — as well as House Bill 1549, "which aims to ban abortions sought solely because of fetal defects" — and it is eligible for consideration by the House.
Here's our suggestion: Follow Kentucky's lead.
A Louisville lawmaker recently introduced a bill that would require men in that state to get a letter of approval from their wives before being allowed to use erectile dysfunction drugs.
"I want to protect these men from themselves," Rep. Mary Lou Marzian (also a nurse) told the Courier-Journal. "This is about family values."