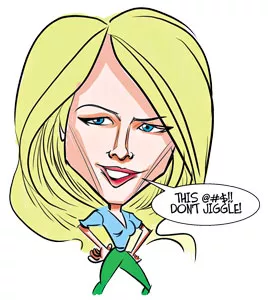 Last December, Miranda Lambert lost 20 pounds. Thankfully, none from her mouth.
In a breath of refreshing air, Huffington Post reported that Tishomingo native Miranda Lambert has been completely reasonable in light of the hullaballoo made about her weight loss.
Lambert also took the opportunity during an interview with Marie Claire to champion a positive body image for all women. She repeatedly advocated for being yourself and loving your body, regardless of your perceived flaws.
She is quick to admit she is as self-conscious as everyone else, but she criticized the media for presenting weight gain or loss as the end-all-be-all of a celebrity's worth.
With that said, her giggle-inducing quote is sure to resound with women everywhere.
"When you have to walk out there in front of thousands of people, it does feel good to know that your shit's not jiggling," she said. Ah, Ms. Lambert, thank you for stating that in a way that only an Okie would. We love you just the way you are.