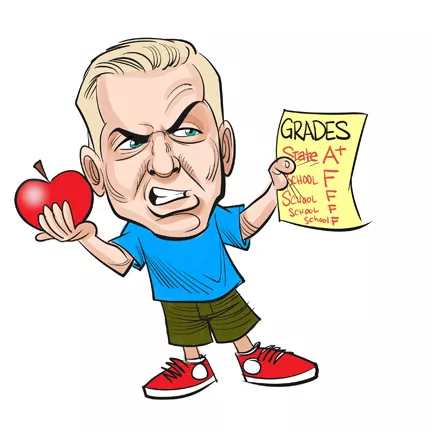 Are Oklahoma schools getting better or worse? According to 2016 A-F Report Cards released by the State Board of Education, it's both.
Oklahoma State Department of Education (SDE) earned an A for counting up all the letter grades for schools across the state, with the number of A's, B's and D's decreasing from 2015 and the number of C's and F's going up.
Much like parents who just know their kids are smarter than the report card gives them credit for, public school administrators have denounced the results.
"It's inaccurate, it's misleading and it's invalid. That's been proven," Norman Public Schools Superintendent Joe Siano told The Norman Transcript.
For a district with two A and four F schools out of 25, invalidating the scores sounds reasonable. And that might be easier to do next year, since newly passed state law House Bill 3218 repealed the current assessment formula, meaning SDE is developing a new way to measure student and school achievement.
Whether or not State Superintendent Joy Hofmeister is still running the department when that happens is still up in the air. A week after a release of the A-F grades, Oklahoma County District Attorney David Prater filed campaign fundraising and conspiracy charges against Hofmeister. If convicted, she could spend up to 11 years in prison.
Print headline: Bad grades?