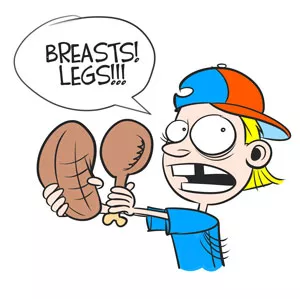 Nothing is sacred anymore — especially in Edmond, where a family outing to a fast-food restaurant turned into a lesson about common decency after a couple, dining with their 6-year-old twins, was forced to watch "strong sexual content" on the establishment's television, according to News9.com.
First, we (society at large) are forced to get our fried chicken from a "restaurant" instead of our grandmother. Then some silly employee turns the television to a porn channel?
We either really like this new direction society is going, or we're mad as hell and not going to take it anymore. Actually, it wasn't pornography it was just the Starz network show Outlander, News9 reported. However, it showed "full nudity of both partners" and the father of the twins got the video on video, just for good measure.