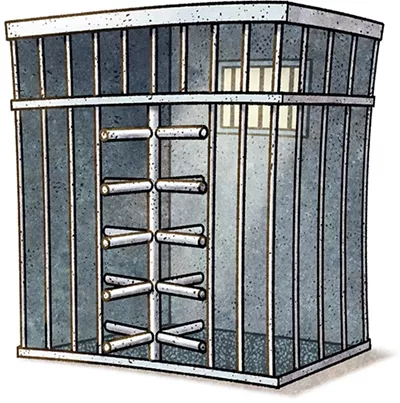 Oklahoma's unprecedented commutation, which released nearly 500 people from prison, a majority of which were convicted for nonviolent offenses, was a step in the right direction to reduce the state's prison population, which is one of the highest per capita in the world.
The happy news that came with so many families being reunited was muted last week when one of the people released on commutation was arrested just four days later for similar charges, according to News 9.
Oklahoma City police arrested Eric Beck for trying to sell meth and cannabis (Maybe he didn't get the memo that it's legal now?) in a hotel parking lot. Beck was recently commuted for simple possession and paraphernalia charges and was due to be released within two months, regardless — prior to ending up back in handcuffs.
Hardliners and people who really like having their tax money go to support substandard living conditions for nonviolent offenders might say something to the effect of "This is why they shouldn't have been released in the first place."
Believe it or not, Oklahoma actually has a one of the lowest recidivism rates in the country at about 25 percent, which puts it in the bottom third of the country. According to Oklahoma Policy Institute, one of the reasons the rate is relatively low is because the state was locking up so many people that didn't deserve to be there in the first place, which is sad to think about.
Beck's situation is a reminder that seclusion isn't the best way to reintroduce someone into society.