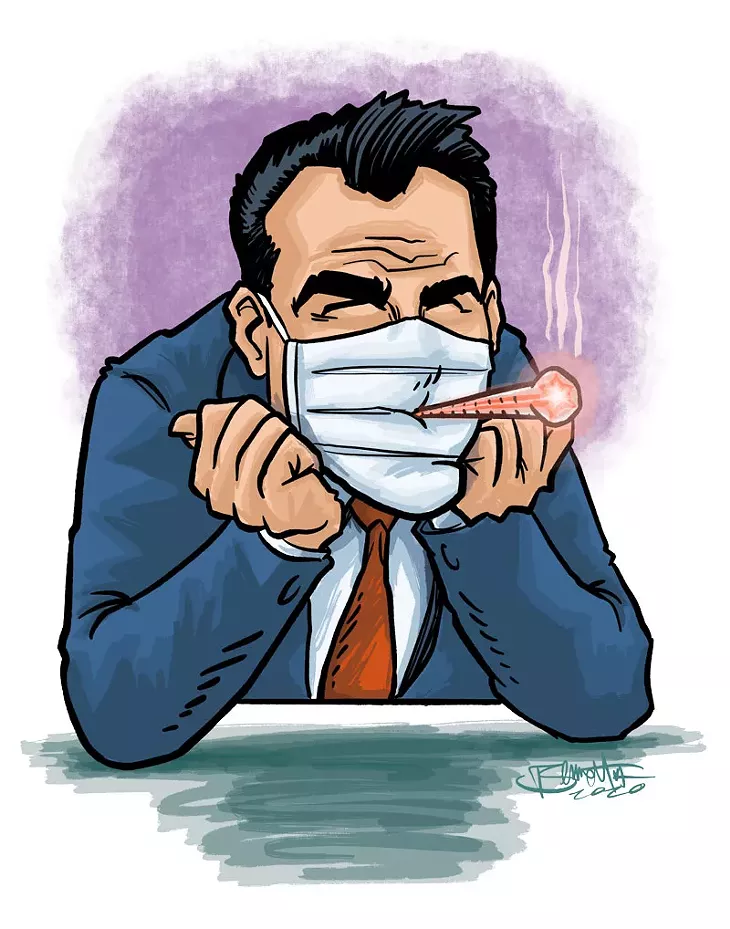 In an announcement that took absolutely no one by surprise, Gov. Kevin Stitt said he has tested positive for COVID-19.
Once the initial tsunami of laugh reacts subsided, the question on everyones' minds became, "Where did he contract it?"
Since Stitt has been traveling the state since the first case was announced, the best answer the state's scientific minds and health authorities can muster is, Who the hell knows.
He was at Trump's rally in Tulsa beside fellow COVID-19 case and former Republican presidential nominee Herman Cain, but that was a month ago, so that's out. Stitt has continued courting Tesla founder Elon Musk, and the pair were photographed together over the holiday weekend, but according to a Stitt spokesman, "There is no risk to any Tesla employees from the July 3 visit," Reuters reported. Could it be from a Walmart visit just before the test results returned? Unshockingly, Stitt wore no mask from what we can see in a snapshot that looks more like a Bigfoot encounter than a candid photo. (By the way, when did chewing gum get so expensive?)
No one knows for sure, but for a disease that claims approximately 75 percent of its victims from the over-65 crowd, the chances are better than average that the governor will suffer only a mild case, recover fully and use his personal anecdote to try to guilt-trip teachers into risking their own lives to keep the state's public schools open — an actual skirmish with mortality might make him consider the moral questionability of forcing public servants into a potential life-or-death decision to keep their health insurance.