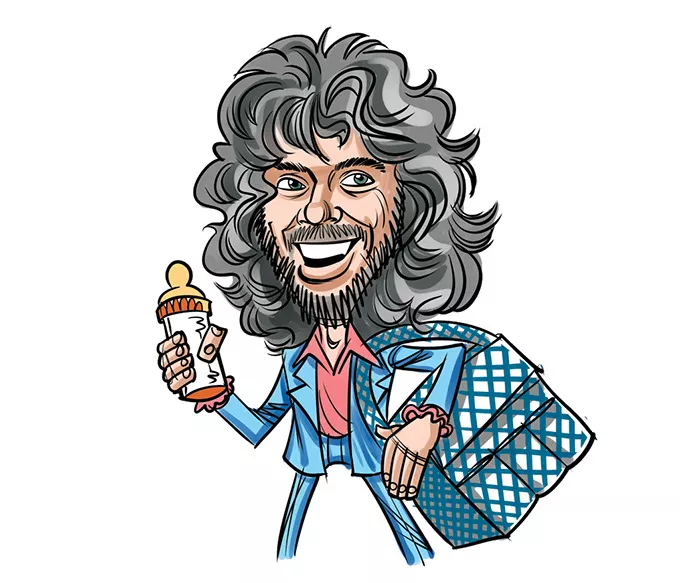 In a recent interview with Esquire.com, Flaming Lips frontman Wayne Coyne took a dump ... of his diaper bag and showed it to the world.
Yes, the famously funky OKC musician carries a diaper bag over his shoulder during his travels because the multiple pockets come in handy for his various needs.
"We travel so much that if you have to really get ready every time, you'd spend your whole week unpacking and then five minutes later packing again, so you just need one thing," he said.
Coyne showed off the contents of his bag during the South by Southwest festival. The contents included a copy of Alice in Wonderland, a plastic baggie filled with medications and toiletries, pink headphones, sunglasses adorned with prescription pills, duct tape, safety pins and, of course, a Doctor Who pocket sound machine.
No word yet on whether he will be marketing his own line of diaper bags, but if he does, we suggest calling it The Coyne Purse.