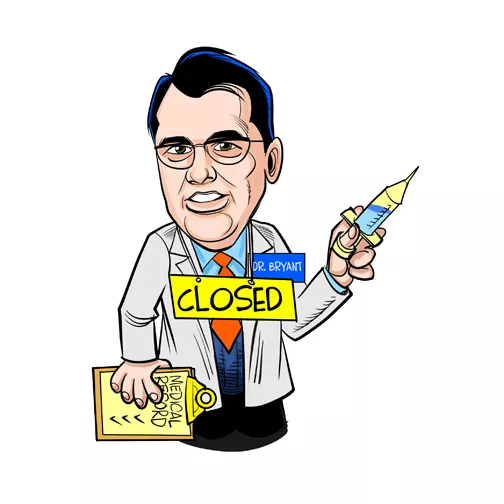 We all know what they say: An apple a day keeps the doctor away.
Based on a recent survey comparing states' health care, Oklahomans need to start devouring apples.
Seriously, its time to rinse the skin, take a bite or consider cutting apples by the dozens into slices.
Oklahomans' best bet is to stay healthy and avoid a major health catastrophe.
Following the Labor Day holiday, WalletHub — the personal-finance website that often finds its studies the focal point of Chicken Fried-News — released its rankings for worst health care.
As you probably imagined based on past national studies, Oklahoma didn't have the best showing.
The Sooner State was ranked No. 44 nationally for worst health care.
Only residents of West Virginia, Georgia, Arkansas, Nevada, Mississippi, Louisiana and Alaska have it worse.
To really get a good look at health care in the Sooner State, WalletHub experts broke it down.
Oklahoma is:
>> 46th in the number of physicians per capita
>> 22nd in the number of dentists per capita
>> 22nd in the physician Medicare Acceptance Rate
>> 46th in the percentage of adults aged 18 to 64 with health insurance
>> 44th in the percentage of children aged 0 to 17 with health insurance
>> 31st in the percentage of at-risk adults without a routine doctor visit in the past two years
>> 50th in the percentage of adults without a dental visit in the past year
The study is a real bummer for Oklahoma, especially after the 2015 WalletHub report that found Oklahoma ranked second-to-last nationally for emotional and physical wellbeing.
Sigh.
At the time, people said, "Well, at least we have solid health care."
Sigh.
The time is now to buy apples by the barrel, sit back and eat.
Print headline: Doctor, doctor