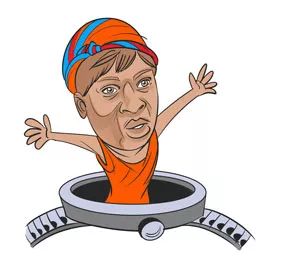 Everybody has time for this.
Remember Sweet Brown? We sure do.
Around these parts, she's also known as Kimberly Wilkins, who shot to Internet fame in April 2012 after she commented to KFOR about escaping a local apartment fire.
With the flood of news lately about "smart" timepieces, fans of the Pebble Smartwatch reached out to tell us that users can download the "Ain't Nobody Got Time Fo Dat" watch face for free.
The classic KOCO clip shows Wilkins saying, "I woke up to go get me a cold pop," before smelling smoke and running for her life. "I didn't grab no shoes or nothing … Ain't nobody got time for dat!"
Soon, auto-tuned mashups saturated the Interwebs.
Local TV commercials followed as Brown used her recognition to build herself a better life.