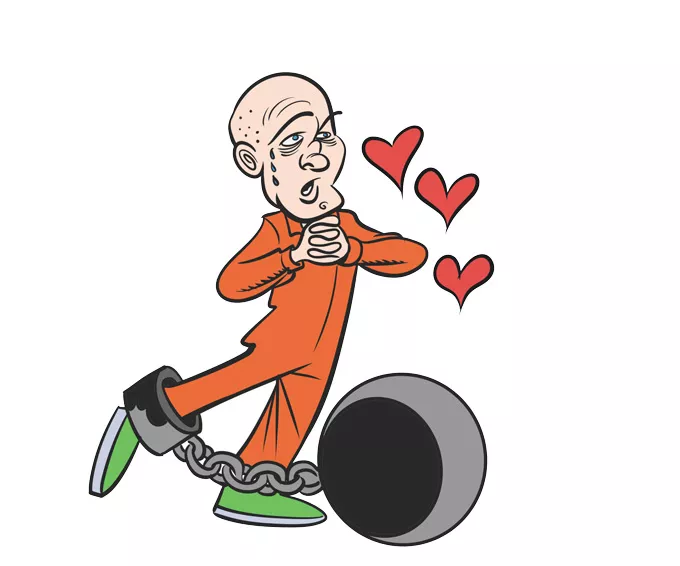 We here at the Chicken-Fried News are always up for a good love story and appreciate those that end with "happily ever after."
Sadly, the tale of two inmates who found love in the state slammer reminds us of the ironic tragedy of Shakespeare's Romeo and Juliet.
Earlier this month, FBI agents met one of the "star-cross'd lovers," a 19-year-old man, who found love while serving under a year at the Joseph Harp Correctional Center in Lexington.
NewsOK.com reports Demetrious Scott Nero was separated from his "significant other" when he was released on Aug. 21.
We can't even begin to imagine the misery the young Romeo experienced as he was back in custody just three days after release. Nero admitted to agents that he robbed a bank in hopes of going back to the state jail.
Sounds foolproof, right? Nero seemed to think so, but he forgot robbing a bank is a federal crime, one that carries with it federal charges and federal punishment. As a result, Nero is likely to end up in the federal pen.
Like Shakespeare's tale, Nero did it for love, but it ended in misfortune.