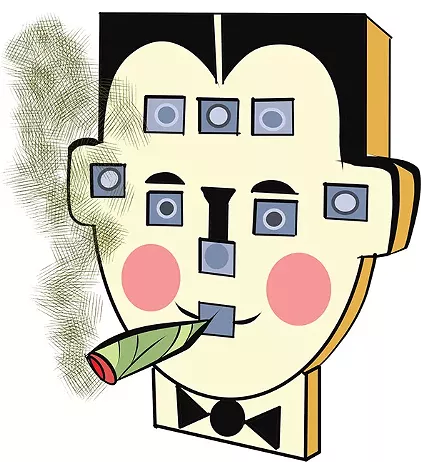 For anyone who grew up taking field trips to Enterprise Square USA — the interactive museum designed to be a glorification of free enterprise in the face of evil communism at the height of the Cold War — on the campus of Oklahoma Christian University knows that the market dictates laissez-faire economics.
The same market that led to a precipitous drop-off in attendance at Enterprise Square following the collapse of the Soviet Union led to its ultimate shuttering in 1999. The museum that promoted the free market was closed due to market forces after it couldn't keep up with rising technology costs associated with its always-breaking animatronic presidential talking heads or the Great Talking Face of Government filled with nine video screens that warned of governmental overreach like a character in an Ayn Rand novel.
It appears as if the Oklahoma market will be put to the test in the wake of the state's new medical marijuana law. According to Journal Record on Oct. 1, the state has authorized 469 marijuana dispensary licenses and approved about 5,000 individual licenses, meaning there is currently one dispensary for every 11 medical marijuana patients.
By comparison, Arkansas passed its medical marijuana law in 2016, still doesn't have it operational and, according to Arkansas Department of Health, has approved just over 6,200 patients. Of course, Arkansas has a much more restrictive list of approved medical conditions while Oklahoma leaves that in the hands of the individual doctor. Arkansas has also capped the number of dispensaries to 40 in the entire state, according to Journal Record.
People have come to Oklahoma to open dispensaries and CBD shops like it's the new Land Run. You can't drive more than a few blocks on any major road in the city without seeing a neon green cross advertising the benefits of CBD.
Oklahoma will no doubt approve more medical marijuana patients — especially as the state's first crop of medical marijuana is still months away — but there are some serious supply-and-demand issues, especially in bigger cities.