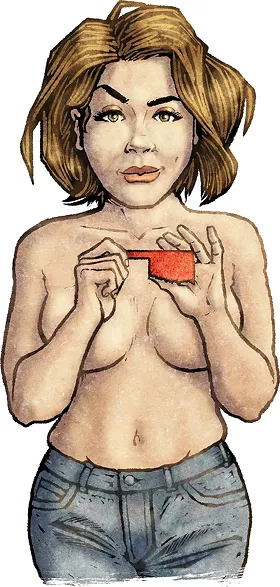 A ruling out of the 10th Circuit Court of Appeals in Denver has set a precedent that is sure to result in a lot of pearl-grabbing while screaming, "Won't somebody please think of the children."
It's now legal for women to go topless in Oklahoma, Wyoming, Utah, Colorado, Kansas and New Mexico — the states under the jurisdiction of the 10th Circuit Court — after the city of Fort Collins has decided it won't appeal the lower court's decision to end the prohibition of public exposure of breasts by women and girls over 10 years old to the U.S. Supreme Court, according to NBC News.
The decision is a victory for Free the Nipple, an international group pushing for women's equality. The 10th Circuit Court made its decision based on "negative stereotypes depicting women's breasts, but not men's breasts, as sex objects."
The city of Fort Collins argued that it didn't want women "parading in front of elementary schools or swimming topless in the public pool," which seems like the kind of thing that would only happen out of protest if they didn't change the law. Denver and Boulder allow female toplessness and have had no such cases, according to NBC.
Oklahoma City hasn't made a statement on the precedent set by the 10th Circuit Court, which is at odds with rulings from other appeals courts on the matter. The U.S. Supreme Court will announce later this year if it will hear a case out of New Hampshire that challenges topless prohibition in other states.