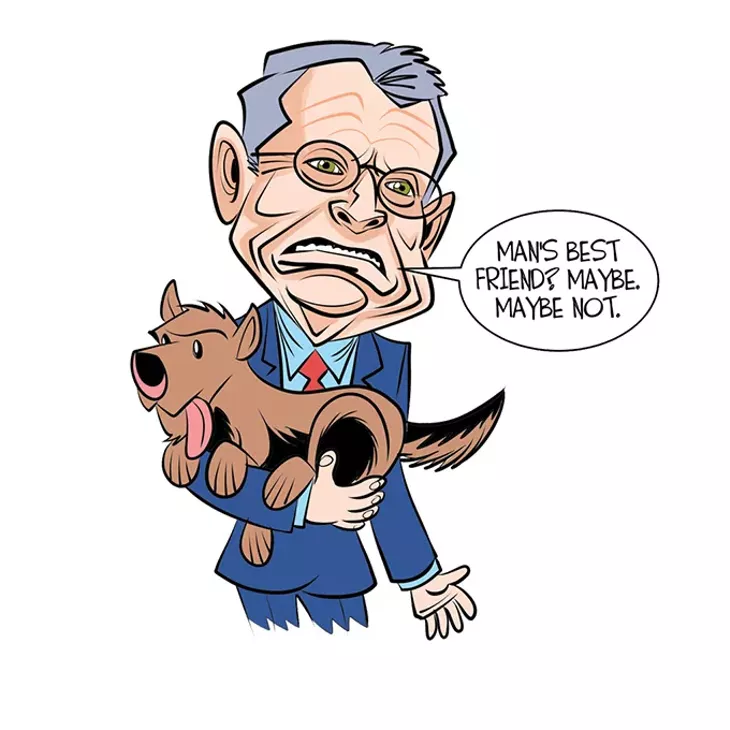 Oh, to be friends with U.S. Sen. Jim Inhofe, a man who will stand by his buds through thick and thin, whether they've been fired by President Donald Trump or they are being screamed at on Twitter by that same globally powerful fulminator.
Well, at least he's kind of loyal. According to The Oklahoman, Inhofe spoke at length Aug. 2 to a crowd gathered at Midwest City Chamber of Commerce. He discussed his current and past friends in the Trump Administration, U.S. Attorney General Jefferson Beauregard Sessions and former Environmental "Protection" Agency administrator Scott Pruitt, who was last seen giving a seed for the last Truffula tree to a young boy in hopes of reversing the deleterious environmental effects of Thneed production.
The previous day, Trump tweeted that Sessions should fire special counsel Robert Mueller and usher in a period of abject darkness, cannibalism and spontaneous mutations. Inhofe stood by Sessions … sort of.
"Jeff Sessions is, I guess, my best friend and I'm not going to second-guess whether he's right or whether he's wrong," Inhofe said. "He knows more about it than I do and if he decides to do that — of course, he's recused himself from that so he probably won't make that decision. But he would have to issue the order, at least that's what the president says."
Now, that's all well and good except for the opener: "Jeff Sessions is, I guess, my best friend …"
You guess? Either you're besties or you're not, Jimbo. CFN pictures Sessions dabbing at his enormous Tolkienian eyes with a Confederate hanky, wondering if all those glorious, sun-dappled afternoons sipping Mint Juleps and standing for the national anthem while the University of Oklahoma Sooners squared off against the Auburn University Tigers were just an illusion of closeness.
Then, when Pruitt's name was mentioned and Candyman fortunately didn't materialize, Inhofe said he hadn't conversed with him since White House chief of staff John Kelly gave Pruitt his walking papers.
"I have not talked to Scott Pruitt since I kind of went to his aid," Inhofe said.
Kind of? Either you helped or you didn't, and given that Pruitt has plenty of time now to hang out six days a week at the Broken Arrow Chick-fil-A, maybe give the guy a ringy-dingy once in a while. Man, that's one sick chemical burn, senator. CFN never had much of a relationship with Pruitt, but maybe we'll just check in and make sure the guy isn't just sitting around in a soundproof room, wistfully watching Soylent Green and pining for what could have been.