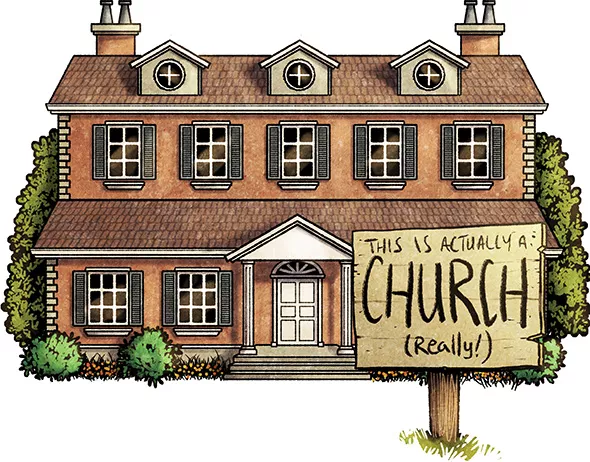 Oklahoma's property taxes, according to Oklahoma Policy Institute, are among the lowest in the U.S., but a recent report from journalism nonprofit The Frontier reveals that for some properties, the taxes are even lower — as in zero.
"State law grants tax exemption to properties 'used exclusively and directly for fraternal or religious purposes,'" The Frontier reported on Dec. 16, "but the process for determining whether a property is eligible for tax exemption is a patchwork of policies and practices formed by each county's tax assessor and local district attorney determinations. … State law contains no standard for what kind of property qualifies for a religious tax exemption. The law doesn't even require a property to be owned by a church or a religious group to qualify for a tax-exempt status."
Among the tax-exempt properties The Frontier discovered in its study of nine Oklahoma counties were a 120-acre cattle ranch, airplane hangars, radio broadcast towers and a $1.7 million seven-bedroom, five-bath house sitting on 10 acres of land.
"In Oklahoma if a church or para-church organization (such as a ministry) can show it owns the property and that property is lived in … then the property is usually taken off the tax rolls," Tulsa-based nonprofit attorney Philip Haney told The Frontier. "It's almost a presumption that that property is being properly used by a church or religious ministry and can be taken off the rolls."
You might expect us to be all sarcastic and snarky about allowing absurdly wealthy organizations and individuals to keep money that could be going to our underfunded schools, social programs and infrastructure, but as the pastors of the Chicken-Fried Church of Fake News — where we hold services while ripping massive bong hits on a private jet to get as close to God as possible — we commend the state of Oklahoma for not taxing our hangars full of sacred jets, our holy pot farm and our blessed solid-gold pansexual body-positive strip club. Amen.