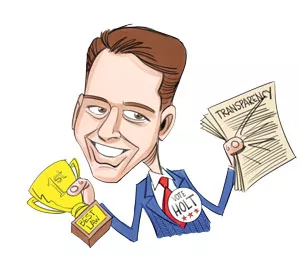 Since November began, our weather has changed and the holidays are quickly approaching — oh yeah, and more than 250 laws on the books came into effect in Oklahoma. (Some actually make sense!)
The other laws, well, we aren't sure about them because there are 250 of them and we kept falling asleep trying to read them all.
One law made dash-cam videos in Oklahoma Highway Patrol cars available as a matter of public record.
Other laws are meant to keep gun licensees up to date. Right now, according to KFOR.com, there are 200,000 Oklahomans registered to carry, and those renewing or getting a license now have three years to do so or they have to start the process over and retake a class.
Oh, and part of the changes in the law allows anyone with a gun license to enter public school property with a weapon, kfor.com reported.
Another law makes the soul-sucking process of a divorce (when a minor child is involved) even more depressing by forcing the two parties to attend a class on how divorce impacts children.
Also, workers across the state: Relax!
Your online world is now safe from the judgmental eyes of your bosses, thanks to Rep. John Trebilcock, R-Broken Arrow. His law bans employers from requiring or forcing would-be/could-be employees to turn over his or her social media accounts, user names and passwords — which is kind of a weird thing for the employer to demand in the first place, right?
However, House Bill 2372 does allow an employer to try to get the information if any computer system or device is subsidized by the employer or used for business purposes. So keep your Second Life world off your work computers.