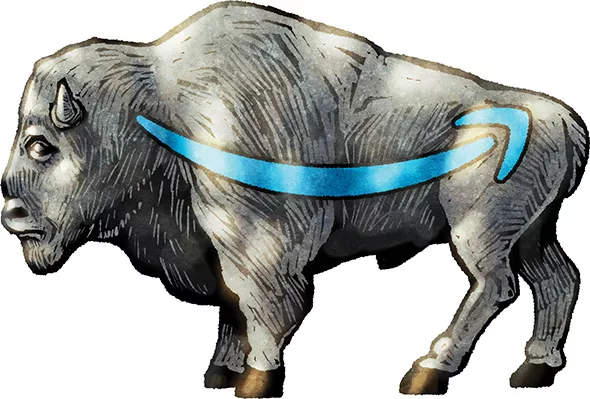 Sorry we're late, but a happy belated Amazon OKC1 Fulfillment Center Day to you and yours. In case you missed it, Gov. Kevin Stitt proclaimed Aug. 25 as a day celebrating the official launch of Amazon's first Oklahoma fulfillment center. According to a press release faithfully regurgitated by too many local media outlets to name here, fulfillment center general manager Hamon Gupta said the warehouse will create "more than 1,500 new full-time jobs with comprehensive health care benefits that start on the first day of employment."
Fortune 500 lists Amazon.com as the fifth largest corporation in the U.S., generating $232.8 billion in revenue and employing 647,500 people. National Council for Occupational Safety and Health lists Amazon among its Dirty Dozen "companies that put workers and communities at risk due to unsafe practices," citing six worker deaths in seven months in addition to "a high incidence of suicide attempts; workers urinating in bottles and workers left without resources or income after on-the-job injuries."
Vickie Shannon Allen, for example, told The Guardian that she injured her back while counting goods at the Amazon fulfillment center in Haslet, Texas, in 2017.
"I tried to work again, but I couldn't stretch my right arm out and I'm right-handed," Allen said. "So I was having a hard time keeping up. This went on for about three weeks."
During that time, Allen said she was driving 60 miles to work every day only to be sent home without pay. She eventually returned to work, only to be injured again at the same workstation. When she was evicted from her home, she began chronicling her experiences living in her car outside the fulfillment center on YouTube.
Amazon CEO Jeff Bezos, meanwhile, owns multiple homes, including three luxurious New York City apartments purchased for more than $80 million in what The Wall Street Journal called one of NYC's most expensive real-estate transactions in 2019. In 2017, he purchased the largest house in Washington, D.C., for $23 million, according to The Washington Post. If you — unlike Oklahoma City Council, which voted to approve $1.7 million in incentives to Amazon in May of 2018 — forgot to give Bezos anything for Amazon OKC1 Fulfillment Center Day, we're pretty sure we know what he wants: everything you or anyone else has or will ever have, forever.