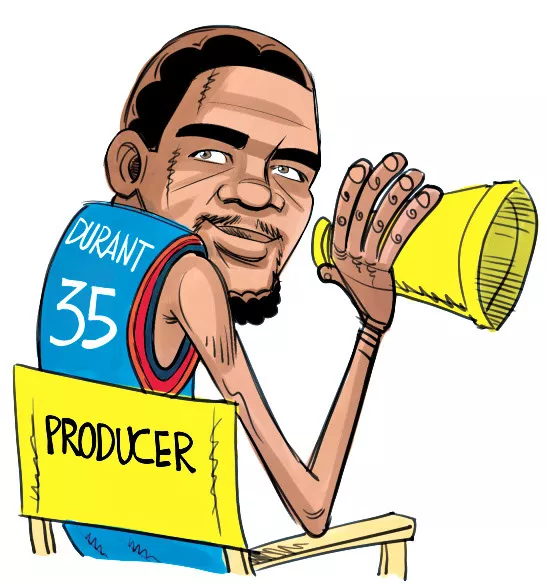 For a documentary that debuted this month, one of Oklahoma City's favorite sports icons gave HBO a behind-the-scenes look at his life during the NBA offseason. The film, starring Kevin Durant, is creatively named
The Offseason
.
In an interview about the movie, Durant said it offered viewers a chance to see what his life is like beyond game day and that he is a normal guy — a normal guy that travels the world, hangs out with celebrities and plays basketball eight hours a day. Durant also said the documentary offers a chance to see his personality.
"A lot of people think I am quiet," Durant told HBO. "But if you start talking to me, I'll talk back."
You know, like a normal human being.
The documentary is probably an enjoyable watch for any Thunder fan, but don't expect it to be too raw. Besides starring in the documentary, Durant is also named as a producer, which probably makes this nothing more than a two-hour commercial for KD. But, hey, his commercials are pretty entertaining.