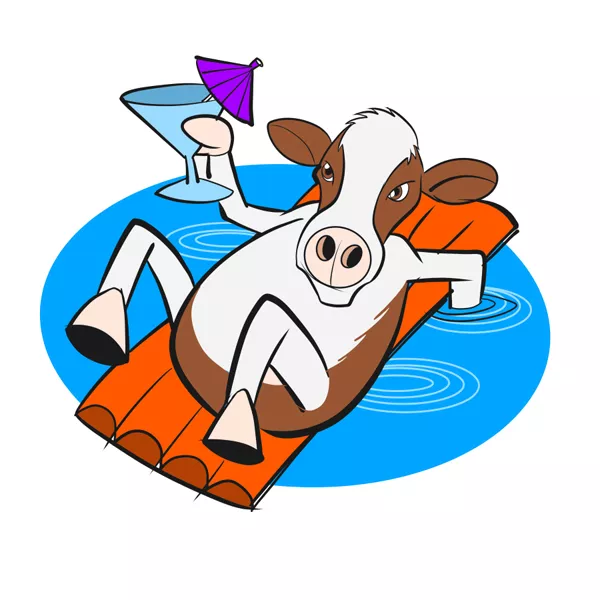 People find the weirdest things in swimming pools: old bandages, lost jewelry, an angry cow trapped in the pool's lining.
That last one is what brought Oklahoma City firefighters to the 11200 block of SE 97th St. on the morning of Jan. 15. A resident was enjoying his morning cup of joe when he heard an odd sound coming from the neighborhood swimming pool.
According to a post on the department's Facebook page, the man heard snorting coming from the pool area and called 911.
Oklahoma City police responded first and summoned firefighters for assistance, the post said.
The update said "there was a hole in the pool liner (which was advertised as being able to hold an elephant), and the cow was in the pool."
After considering pulling the 1,500-pound bovine from the pool by its neck, firefighters called Oklahoma City Animal Control to help. Firefighters drained about five feet of water from the pool to keep the cow from experiencing hypothermia.
Using a wrecker, the group picked the cow up up, removed it from the pool's lining and loaded it into a trailer for transport.
"The cow should be just fine!" the post said.
If the story sounds too in-cud-ulous to be true, video and photos of the rescue are on the Oklahoma City Fire Department's YouTube page.
Print headline: Moo-raculous rescue