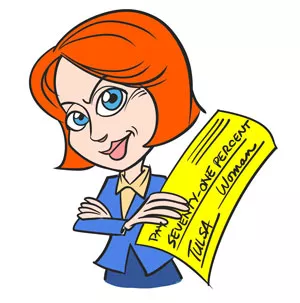 Tulsa, you can do better than this.
We know you can.
Tulsa is No. 7 in the nation when it comes to having the worst pay gap between men and women. On average, women there earn just 71.6 percent of what men do for the same jobs, reported 24/7 Wall St., a financial news and opinion website. Breaking it down more clearly, the median income for males is $45,316, and females earn a median income of just $32,468.
Overall, median income for all residents is $39,615, which is also pretty low compared to other large metro areas in other states.
The No. 1 city was Provo-Orem, Utah, where women earn just 59.8 percent of what their male peers earn.