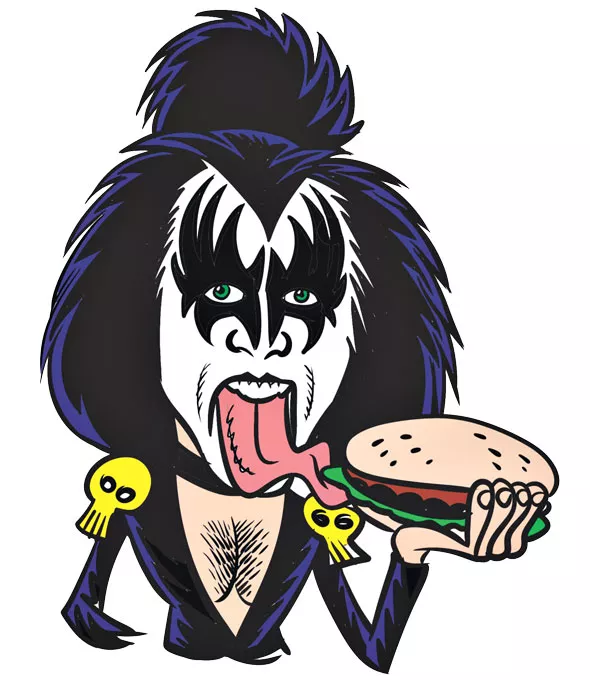 Is Oklahoma ready to be drafted into the KISS Army?
Gene "The Demon" Simmons and Paul "Starchild" Stanley of chiaroscuro-based musical group KISS are bringing a restaurant called Rock & Brews to the most arena-rock-area in Oklahoma City: Quail Springs Mall.
Described as a "family-friendly restaurant and entertainment concept," Rock & Brews will take over the old Dan O'Brien's Pubic House, 2737 W. Memorial Road, this fall. Because nothing says family-friendly like glam metal.
The restaurant's patio will be dog-friendly, and there will be a "lively play area" for children. Is it weird that we're hoping for a build-your-own pyrotechnics area and a giant slide in the shape of a tongue?