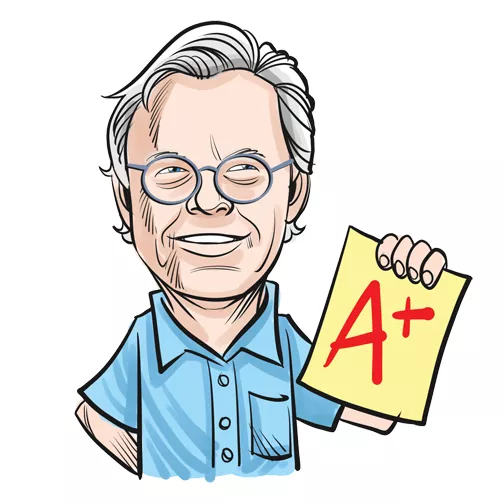 We've all heard grandpa say, "Back in my day." Sometimes, it's followed by insightful information about what school was like eons ago.
For example, "Back in my day, we walked barefoot 10 miles to school through a snowstorm!"
We learned Oklahoma school districts didn't provide transportation, shoes weren't required and blizzards were common.
Let's think about this generation of kids in public school and fast-forward 60 years. In 2076, what will youths hear about school in 2016?
"Back in my day, there were 35 students in a single classroom and the teacher didn't have a bachelor's degree in education," "Certified teachers were fleeing to cross the Red River" and "School budgets were slashed, music classrooms were boarded up and STEM was put on the back burner."
That wouldn't be the case for the 46,500 students at Oklahoma City Public Schools, thanks to support from district alumnus Cliff Hudson, Sonic Corp. CEO.
Earlier this month, Hudson and his wife Leslie pledged funds to support all of OKCPS' DonorsChoose.org projects, NewsOK.com reported.
DonorsChoose.org allows classroom teachers to post supplies, technology and field trip requests. Anyone can view the proposals and contribute. Districts across the state use the website.
The Hudsons are funding 108 classroom projects, which includes sports equipment, classroom iPads and supplies to benefit special education students.
Kudos, Hudsons! Maybe 60 years from now, the comment will be, "Back in my day, philanthropists, community members and school foundations supported education funding."
Print headline: Old days