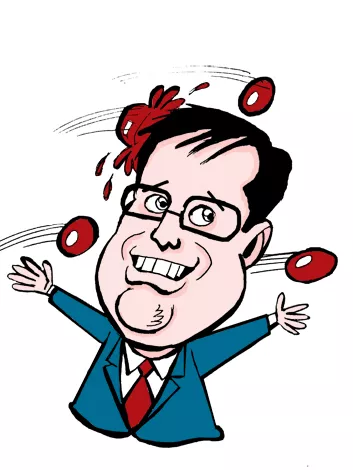 You know Harper and Greer and Kingfisher and Stephens,
You know Pottawatomie and Logan
and Latimer and Johnston ...
That's what Republican Sen. Patrick Anderson likely sang as he filed Senate Bill 906. The proposal calls for countywide school districts beginning July 1, 2020.
Basically, goodbye Bethany, Crooked Oak, Western Heights, Millwood, Edmond, Jones, Harrah, Deer Creek, Choctaw-Nicoma Park, Luther, Putnam City, Oakdale, Crutcho, Oklahoma City and Mid-Del districts. Fifteen districts and 16 charter schools would be rolled into one Oklahoma County school district. One superintendent and one school board would oversee the district.
The Superintendent Restructuring Act sounds like a headache for Oklahoma County. However, it doesn't sound any better for friends in Cleveland County. They have Moore, Norman, Noble, Lexington, Little Axe and Robin Hill school districts.
Would it be any easier in the Enid senator's home county of Garfield? They have Chisholm, Covington-Douglas, Drummond, Enid, Garber, Kremlin-Hillsdale, Pioneer-Pleasant Vale and Waukomis.
Proponents of the bill probably say it's a cost-efficient way to run school districts and help with dwindling public education dollars. People in education might say it's a way to create chaos. After all, there are 556 school districts in Oklahoma and there are 77 counties.
Anderson can keep singing, but tomatoes might be thrown.
The first Senate session of 2016 starts Monday.
Print headline: Out of tune