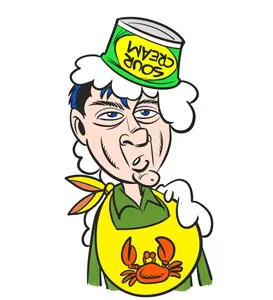 To err is human. To post about it on Facebook is divine ... for everyone else.
When a customer at a local Joe's Crab Shack posted a photo of a $71 dinner tab with the gratuity replaced by "Find Sour CREAM," it earned the ire of his cousin, Dustin Clark, who helped the post go viral.
Clark went to the venue to meet the shafted waitress and gave her a $20 tip.
"Ten dollars for the meal and $10 for having to deal with rude people," he wrote.
His thrifty, dairy-loving cousin did not find the attention he received for his brave stand against restaurants that run out of sour cream welcome, apparently. He took down the post and he and Clark are no longer friends on Facebook.
Wait ... that's all it takes to get rid of relatives on social media?
If you need us, we'll be stiffing a waiter at Cracker Barrel.