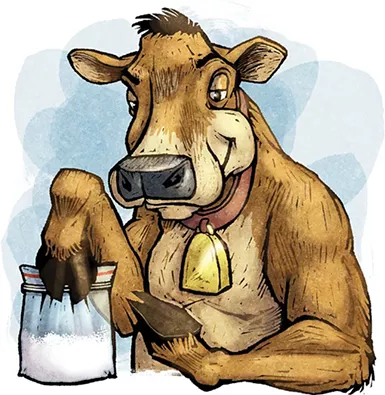 The infamous Oklahoma County jail, as most people know, is badly designed, overcrowded and much less appealing than sleeping on the streets. That's no joke; the jail is so indescribably awful that even people without a home don't want to spend their nights there.
At least that was the case for Cody Gregg, who despite being completely innocent, pleaded guilty just to get out of the facility. Gregg didn't mention a specific reason for wanting out, but it might have something to do with the generally bad conditions inmates are held in, the chronic mold problem or the high number of inmate deaths. Honestly, it's probably all of the above and then some.
The 29-year-old man, who is homeless and was already on probation for a previous drug case, pleaded guilty to possession of cocaine with intent to distribute and was sentenced to 15 years in prison, according to a report from The Oklahoman. However, the case was dismissed after a lab test revealed the substance was actually powdered milk. You know, like you get from a food pantry.
"Inside the baggie was a large amount of white powder substance that I believed to be cocaine based on my training and experience," said the arresting officer who could benefit from additional training. "The white powder inside the baggy later tested positive for cocaine and was a total package weight of 45.91 grams of cocaine."
In 2016, The New York Times and ProPublica found that "tens of thousands of people nationwide were being jailed each year based on the results of finicky roadside drug tests that frequently proceeded false positives." Things like doughnut glaze, drywall dust and now powdered milk have been misidentified as drugs, yet police departments continue to rely on them. Hell, bird poop tested positive for cocaine in South Carolina just last month, so be sure to clean those windshields.