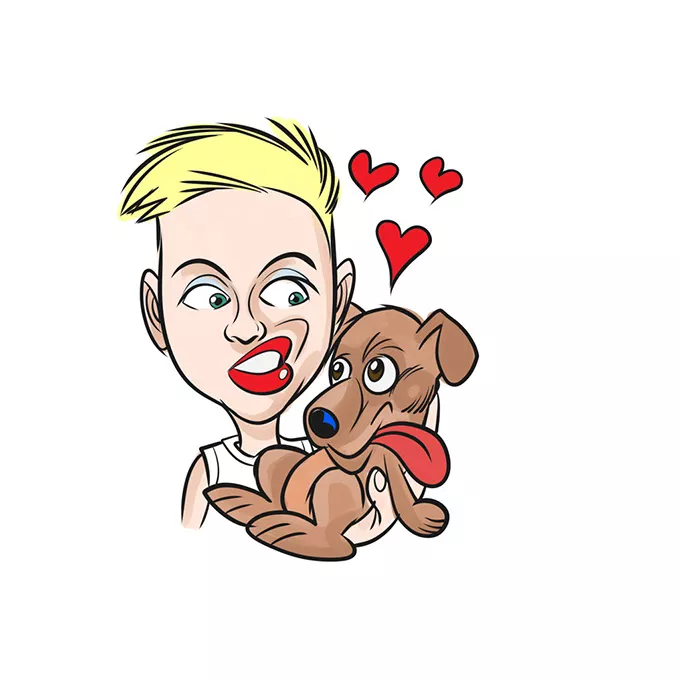 "Who's that kid with Wayne Coyne?" you might have asked when you saw the photo.
"I don't know who that boy with Wayne Coyne is though," some uttered.
Well, it wasn't a kid, and it wasn't a boy either. It was Coyne's 22-year-old pal Miley Cyrus.
Oklahoma's adopted daughter Miley Cyrus did something adorable that will make even her biggest skeptics go "D'aww."
The shock-value princess and Oklahoma's eccentric uncle showed up at a Nov. 14 pet adoption event at the PetSmart at NW 63rd Street and May Avenue and adopted a medium-sized black-and-white furry friend.
Oklahoma Humane Society, Bella Foundation, Underdogs Rescue, OK Save a Dog, Forever Yours Dog Rescue and OKC Animal Welfare were involved in the weekend-long mega adoption event.
OKC Animal Welfare posted a photo of Coyne, Miley and the dog, Yogi, on Facebook and said, "Miley Cyrus just adopted Yogi at our adoption event!! She and Wayne Coyne (Flaming Lips) here with Yogi here!!!"
Miley wore pants with a marijuana-leaf pattern and a jacket printed with disembodied hands and fingers.
It was very, uh … cute.
Print Headline: Puppy pals