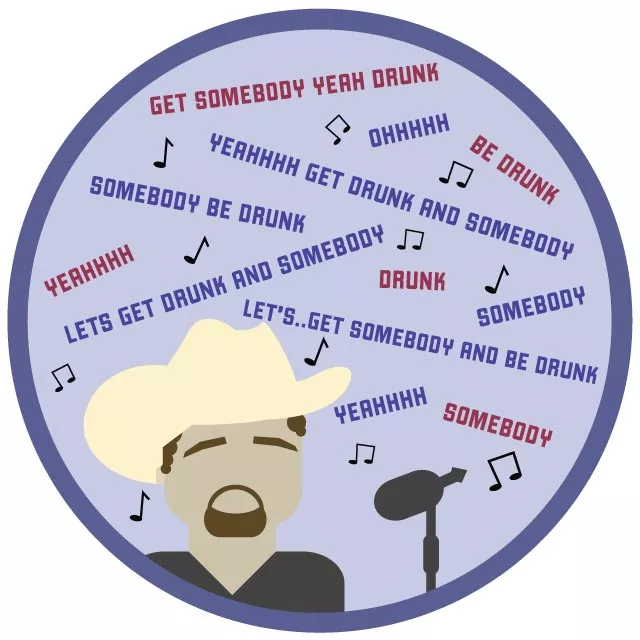 Toby Keith loves beer. In fact, he loves beer so much that, like, all of his songs are about beer: "Beers Ago," "I Like Girls that Drink Beer," "Beer for My Horses" and, our own personal favorite, "Get Drunk and be Somebody."
Before a recent concert in Noblesville, Indiana, it appeared that Keith took his own advice a little too literally, getting drunk … and becoming a drunk person.
Because everything on the Internet is true, here's "proof" from several of Keith's fans on Twitter: "#tobykeith is too drunk and keeps singing the same verse repeatedly #gohometobyyouredrunk," @emilyelizabeths said. @Harpertown expressed displeasure by saying, "Toby Keith is more drunk than the crowd right now."
Ouch.
The remarkable coincidence, though, is that Keith's insistence that the crowd shut up and hold on came in the midst of his "Shut up & Hold on" tour.
Of course, Live Nation, the Klipsch Music Center and the Keith camp have fielded many requests for refunds, reported savingcountrymusic.com. The media reached out to Keith's publicist, who said she has never seen Keith too drunk to work.
"She told me she's seen hundreds of his shows and that he's never had too much to drink," CBS WISH-TV reporter Jeff Wagner said. "But she admitted she didn't attend this specific concert."
That's a shame. It sounds like she missed out on a doozy.