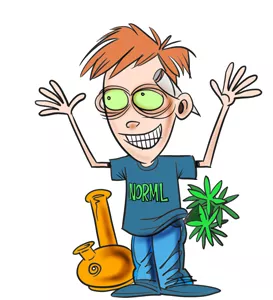 Stop us if you've heard this one.
Or smelled it.
A pair of Sacramento-area men were arrested in Oklahoma City after authorities said they discovered 37 pounds of marijuana in their vehicle.
While K-9 Thor was deployed to verify his suspicions, the Oklahoma County Sheriff's deputy who pulled over Californians James Chechetini and Zachary Reid said he could smell a "strong odor of marijuana," according to reports.
The two young men denied they had been smoking weed, bro. And since we are each innocent until proven guilty, we will attribute their dazed-looking mug shots to being extremely sleepy rather than getting high on their own supply.
The street value of 37 pounds of marijuana is about $30,000, which would come in handy, as both were arrested on complaints of trafficking illegal drugs and are being held at the Oklahoma County Jail on a $25,000 bond.