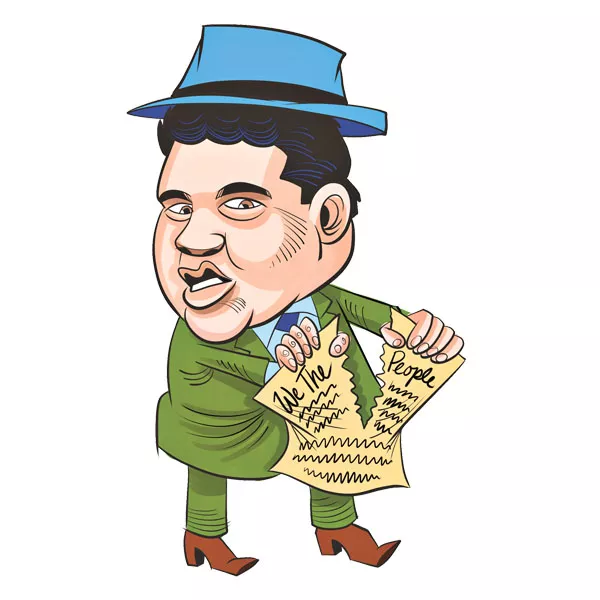 What does Oklahoma Senator Ralph Shortey, R-Oklahoma City, do when he's not passionately advocating the will of Oklahoma voters?
At Chicken-Fried News, our Google-fu is strong, so let's turn to his page at oksenate.gov.
Occupation: blank. Education: blank. Hometown: blank. Hmmm. Maybe he overlooked those lines because he was so focused conveying to his constituency the depth and breadth of public service and professional experience via his biography.
It looks like he graduated from Westmoore High School, attended Heartland Baptist Bible College (where he might or might not have earned an unaccredited undergraduate diploma) while preparing for Ugandan missionary work, which he then decided not to do because he launched his evangelical career in the oil and gas industry.
We at Chicken-Fried News are rubbing our chin and ruminating. Yes, we have made a living out of reading comprehension, and that was easy information to find. His competence is what it is, clearly. We're not as sure, though, that it qualifies him to "correct" over 50 percent of Oklahoma voters, who, in November, approved corrections reforms in State Questions 780 and 781.
Whatever. Shortey was elected by voters, too, and he represents our best interests. Right? And Shortey said voters didn't really understand what they were voting for, and he's thankfully here to help amend the error of his people.
During a Feb. 13 town hall meeting, his constituency roundly rebuked Shortey's assumption as he answered to a crowd of incensed citizens.
The state questions, aimed at reducing Oklahoma's sky-high incarceration rates, make drug possession and some low-level property crimes misdemeanors instead of felonies.
According to NewsOK.com Shortey told the audience at the town hall, "If you're caught with Rohypnol, the date rape drug, then you should not get just a simple misdemeanor. There's only one good reason why you have the date rape drug."
First of all, rape is still illegal. Secondly, drugging and raping someone is still illegal.
After getting an earful from the community, Shortey said the bills would not advance in their current form, but he still wants to revisit some parts of the laws.