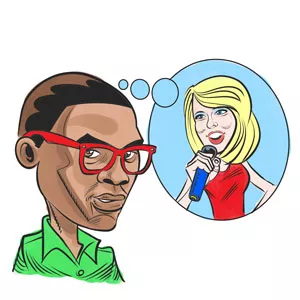 Russell Westbrook isn't content with dominating the basketball court. The honey badger is using the time he'd normally spend shooting hoops in the playoffs to conquer this mysterious beast some call the Internet.
The NBA star took to Instagram (@russwest44) with a selfie and invited fans to make his bespectacled smirking face into a meme.
They did not disappoint.
"TFW STEVEN ADAMS ASKS FOR THE BALL" and "WHEN MOM MAKES PIZZA ROLLS" perfectly sum up the online experience.
Russ didn't stop there, however. Perhaps courting a new fan, Westbrook also dropped a hot new sing-along single to the picture- and video-sharing app by rocking out to Taylor Swift's "Bad Blood" while driving.
We don't believe that one of NBA's toughest players is rolling over to show everyone his new, softer side. Our guess is that Westbrook is just shaking off the last injury-plagued Thunder season with a little downtime before making a run for the championship this fall.