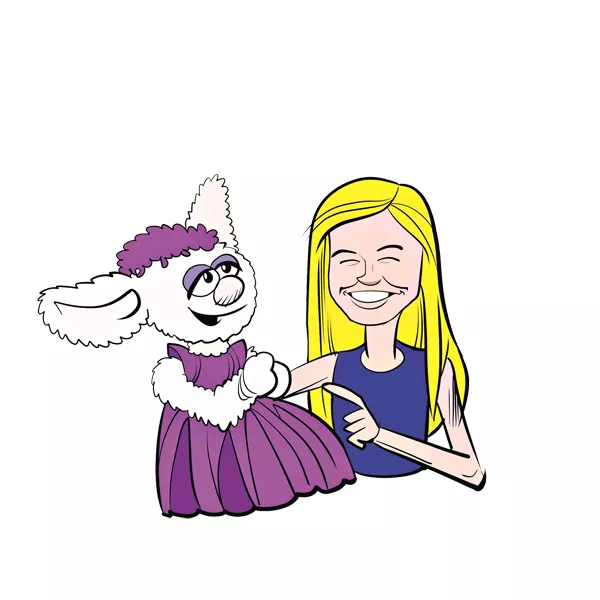 Facebook and other social media platforms can sometimes morph into places where loose circles of friends complain about society's various woes. Yet on occasion, some truly heartwarming content can seep through and become viral.
One such instance occurred in late May, when 12-year-old Oklahoma City resident Darci Lynne Farmer shared her impressive ventriloquism act on NBC talent competition show America's Got Talent.
Darci, who spoke to the show's judges in between bubbly giggles, performed on stage with Petunia, her pink rabbit puppet. She said she was interested in preserving ventriloquism because not many young people are interested in it anymore. She's right.
The act's true wow factor comes during its musical portion. A side-talking Darci (or is it Petunia?) sings with a fuller, lusher voice with just 5 percent of her mouth than most anyone else could do with their whole mouth and a week of training.
After her performance, Darci received a standing ovation from the crowd and show judges, including Simon Cowell, who is notorious for not sparing harsh judgment. Judge Mel B, formerly Scary Spice, was so impressed by Darci and Petunia that she slapped her golden buzzer, which sends contestants straight to the show's live performance round. It is an honor reserved for only the most talented contestants.
Darci and her mother shed tears of joy onstage, but they were not the only ones. This Chicken-Fried News writer is not afraid to get a little sentimental from time to time, especially when seeing something good happen to a sweet, local kid.
The whole state wishes Darci luck as she advances in America's Got Talent. The live show round is scheduled to begin later this summer.